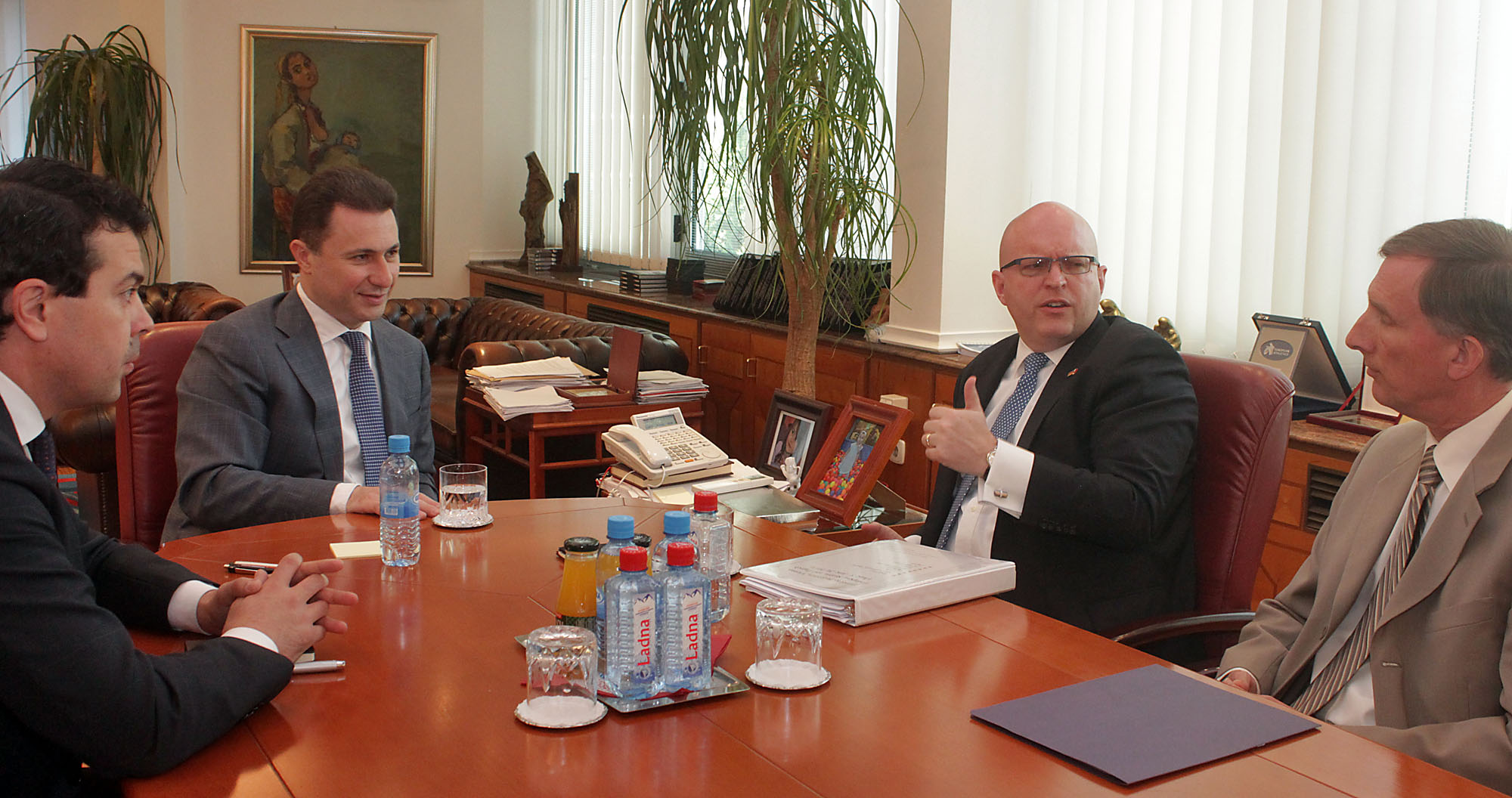 Skopje, June 17, 2013
The issue of the name dispute between FYR Macedonia and Greece must be solved based on the model of the agreement that was reached between Kosovo and Serbia. This was declared from Skopje by the US State Department senior official Philip Reeker. Reeker said during his meeting with Prime Minister Gruevski and President Ivanov. The former US ambassador in Skopje declared that the issue of the name dispute can be solved, especially after the latest proposal of intermediary Mathew Nimic, if the authorities show their will to resolve this issue.
"It's the same concept seen between Kosovo and Serbia. For example, they accepted to move forward and accepted the EU brokered negotiations. They managed to reach an agreement on April 19 and now they're working to implement it. We're happy that ambassador Nimic has offered a proposal and we hope that it will be a moment to work on this issue. The process is still open and we support this process. There must be will", said Philip Reeker.
Reeker said that political dialogue in Skopje is improving after the events taken place on December 24 of last year. Mr. Reeker considered the meeting between the new leader of LSDM, Zoran Zaev with Prime Minister Gruevski as the start of a new political dialogue in FYROM.
"Dialogue is good and this is very important. A constructive opposition has an important role in every democracy. I believe that dialogue in FYROM is challenging the events of last December", declared Philip Reeker.
During his visit, Philip Reeker has met with president Gjorge Ivanov, Prime Minister Gruevski, the leader of LSDM, Zoran Zaev, whereas yesterday he has met the mayor of Tetovo, Teuta Arifi. Tomorrow Reeker will participate in the meeting of foreign ministers of the Adriatic Charter member countries. Present in this meeting will also be foreign ministers of Kosovo and Serbia, in the quality of observing countries. /ibna/