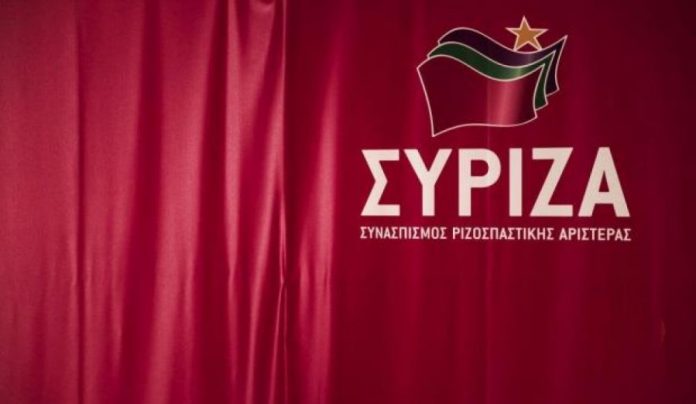 GYRIZA President Alexis Tsipras had a long meeting today with departments and associates who have held positions of responsibility in managing the refugee and migrant crisis, following the latest developments.
The meeting was also attended by former Ministers of Immigration Policy D. Vitsas and G. Mouzalas, former Minister of National Defense V. Apostolakis and Deputy Lieutenant General and Honorary General Inspector of Police for Aliens and Border Protection, Z. Tsirigoti.
Following an overview of the latest developments, during the meeting it was agreed that the practical questioning of the EU – Turkey Joint Declaration concerns Europe as a whole, and that there was an immediate need for a European initiative. For this reason, SYRIZA called on the Government to immediately request that the President of the European Council convene an extraordinary Summit. The EU must guarantee the implementation of the Joint Declaration, as well as assume responsibility for developing an effective plan to deal with the possibility of its cancellation. A plan that obviously needs to be governed by the principles of solidarity and responsibility sharing, SYRIZA notes.
In addition, the main opposition party believes that the Mitsotakis government's share of blame for the current dramatic situation in the Greek islands after seven months of ambiguities is enormous. Trapped in petty-politics attitudes and in order not to annoy the New Democracy mayors and regional governors across the district, for seven months now it has avoided the depressurization of the islands and the transportation of vulnerable groups to the inland, SYRIZA points out.
For this reason, the main opposition party is even calling on Kyriakos Mitsotakis to change attitude and finally implement the plan effectively set in force by the SYRIZA government to free the islands for the benefit of both the islanders and the asylum seekers.
SYRIZA points out that at a critical juncture, as Turkey escalates its threats and uses the refugee issue as a means to blackmail, the Government has chosen an attitude of national irresponsibility. In other words, it has chosen to divide the citizens; to lead our islands towards an unprecedented social explosion and to cultivate conditions of civil war.
The Government must immediately abandon the logic of authoritarianism, withdraw the Units for the Reinstatement of Order (MAT forces) from the islands, revoke the Legislative Property Act and engage in meaningful and honest dialogue with local communities, on the basis of respect towards International Law.
SYRIZA argues that the borderline situation in addressing the refugee crisis cannot be dealt with through communication tricks that have no practical effect. Kyriakos Mitsotakis and the government must abandon the PR stunts in addressing the crisis of a immediately and instead focus on the substance and on finding solutions. /ibna