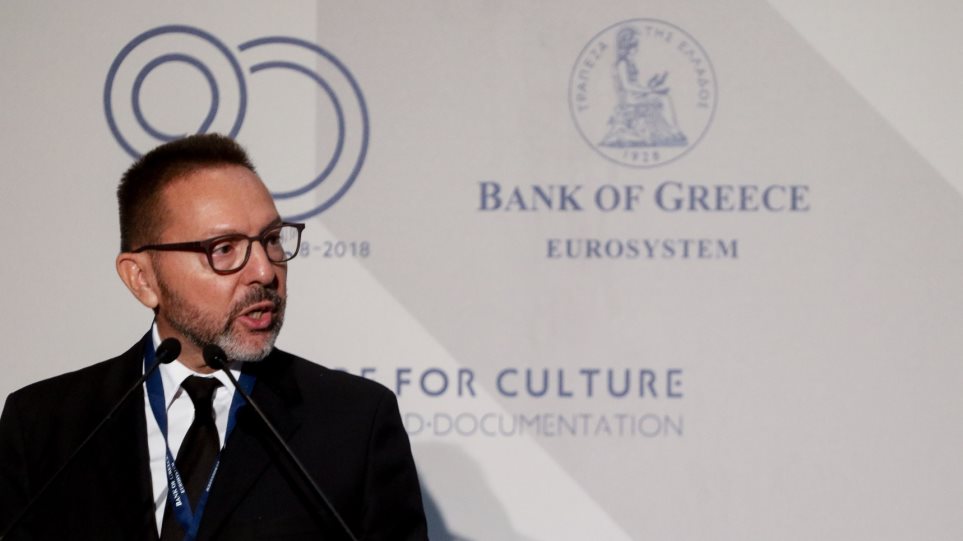 During a speech on Tuesday at an International Center for Monetary and Banking Studies (ICMB) event in Geneva, the Governor of the Bank of Greece, Yannis Stournaras, described the significant challenges facing the Greek banking system.
Reducing the large number of non-performing loans (NPLs), restoring the mediating role of banks and establishing sustainable operational models for the banking system were cited by the central banker as the main issues that need to be addressed.
Stournaras pointed out that the reduction of NPLs is seen as crucial to Greece's future economic growth and social cohesion. At the end of June 2018, NPLs came in at 88.6 billion euros, down by 17.3 percent compared to the highest level recorded in March 2016.
The reduction achieved so far is attributed to write-offs instead on NPL sales which, according to the BoG Governor, explains why Greek NPLs are amongst the highest in the Eurozone. "Despite the progress achieved so far, much remains to be done", he said.
According to Bloomberg and Athens News Agency (ANA) reports on Tuesday, the BoG is planning a reduction of NPLs by nearly 40 billion euros. The plan will be included in a Financial Stability report to be released by the end of the week, according to sources cited by ANA.
The plan provides for the transfer of half of the capital resulting from a deferred tax to a special purpose vehicle (SPV), which will issue bonds to buy non-performing exposures of a nominal value of around 40 billion euros from Greece's four systemic banks.
An alternative plan to reduce NPLs by 15-20 billion euros has reportedly been presented by the European Financial Stability Fund. This scheme is based on guarantees offered by the Greek state, utilizing unused funds from the third bailout program.
Greece's systemic banks have committed to reducing the bad loans in the portfolios by 60 percent by the end of 2021./IBNA