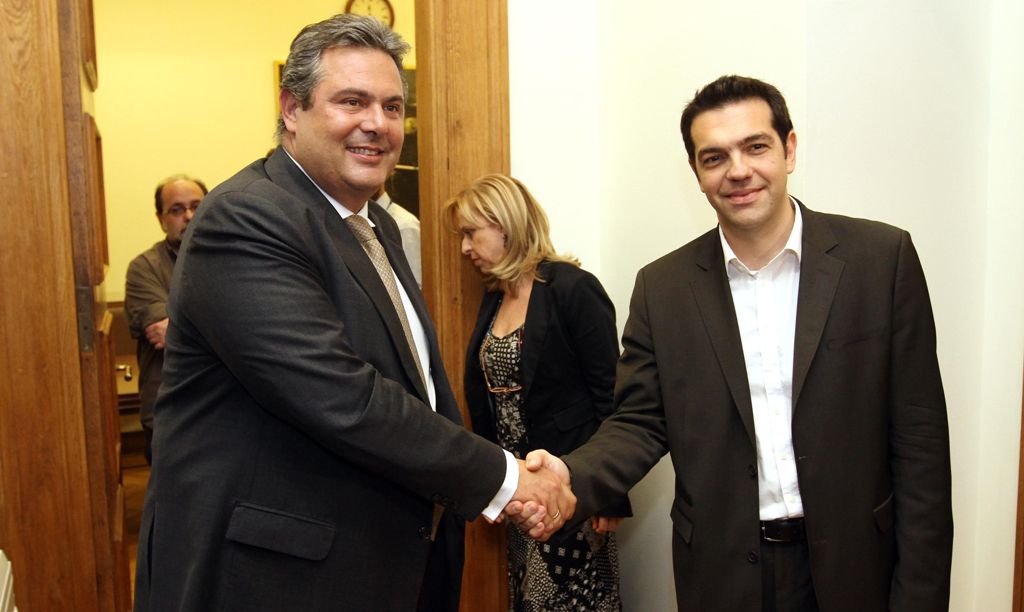 By Spiros Sideris – Athens
President of Independent Greeks Panos Kammenos and president of SYRIZA Alexis Tsipras are scheduled to meet today at 12:30 to discuss the proposal of the Independent Greeks for the "red" loans.
Kammenos will ask for the support of SYRIZA in Parliament to promote the proposal. The meeting will be held at Tsipras' office in the House.
It is assumed that in the meeting the two men will discuss other issues beyond the proposal of Independent Greek for the "red" loans, given the willingness to cooperate in a future coalition government. Something that neither SYRIZA nor the Independent Greeks have ruled out in the past.