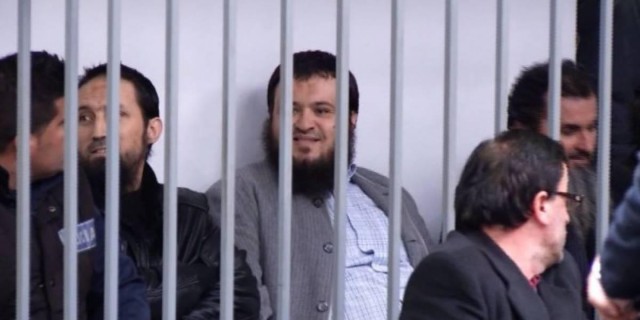 Tirana, 6 April 2016/ Independent Balkan News Agency
Albanian Prosecution for Serious Crimes has demanded 152 years of imprisonment for nine people who are accused of preparing to send Albanian nationals in the military bases of the Islamic State in Syria.
43 court sessions were held in the Court of Serious Crimes and yesterday, the prosecution made its request in relation to the sentencing of the group which according to the prosecution, recruited and sent Albanian nationals to participate in the fights in the Middle East.
The Prosecution bases its case in an investigation carried out in cooperation with other law enforcement agencies. It said that it has secured sufficient evidence that the defendants, imams of the mosques and preachers of Islamic faith, have persuaded and sent to Syria several Albanian nationals, in order for them to join armed radical groups that operate in that area. According to the investigation, the recruitments mainly took place in 2013.
The criminal charges that the nine defendants face are: "Recruitment of people for terrorist objectives or funding of Terrorism", "Training for terrorist acts" and "Instigation of hate or conflict".
Before the ruling comes out, the defendants are expected to make their case. They have rejected the accusations and accused state authorities that this trial has the character of a religious attack against them. /ibna/