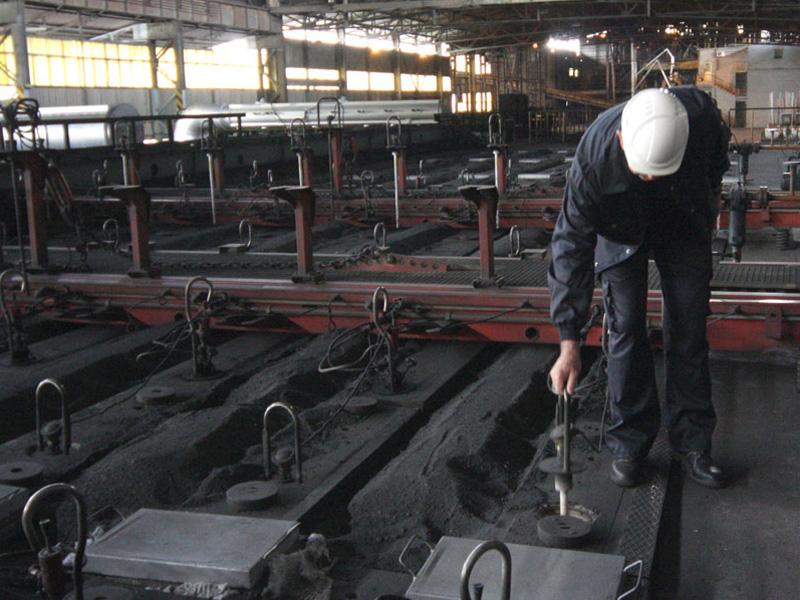 Podgorica, April 27, 2015/ Independent Balkan News Agency
By Adnan Prekic
The recovery of production in the aluminum industry and good results in the production of electrical energy affected the strong growth of the Montenegrin economy during 2015. In the January to March period, the total industrial production grew by 7 percent compared to the corresponding period last year. The International Monetary Fund's estimate is that Montenegro's economy for this year will grow by 3.4 percent, while in 2019 the increase would be 3 percent.
Montenegro's industrial production climbed for the second straight month in March at a faster pace, figures from the national statistical office show. Industrial production jumped 19.3 percent in March, much faster than February's 5.9 percent climb. In January, production had fallen 3.4 percent. Manufacturing production surged 9.2 percent annually in March and that for mining and quarrying increased by 38.9 percent. The utility sector output also expanded notably by 31.7 percent.
Favorable prices on the aluminum market and a better organisation of production have resulted in better commercial results for the Aluminium Plant Podgorica (KAP). The company several months ago was taken over by Montenegrin businessman Veselin Pejovic, who reduced production costs and carried on business successfully despite the high cost of the market price of electricity. The monthly aluminum production increased to 3,700 tons of metal. In the course of the partial process of modernisation of production the aim is to increase production to 6,000 tons of metal per month. If the new owners achieves the forecasted annual KAP production, it will be increased by 72,000 tons. That's more than double what KAP is currently producing.
On a monthly basis, industrial production rose at a slower pace of 5.3 percent in March, following a 10.1 percent increase in the prior month. It was the fourth month of rise in a row. In the January to March period the total industrial production grew 7 percent compared with the corresponding period last year.
The foreign trade balance of Montenegro is still extremely negative. In the previous year, imports of goods in Montenegro were five times bigger than export. Compared to 2013, Montenegro's exports dropped by 10 percent. The total foreign trade of Montenegro for the period January-December 2014, according to preliminary data from the National Statistics Agency, amounted to 2 billion 121.7 million euros. Compared to 2013 the foreign exchange decreased by 1.3 percent.