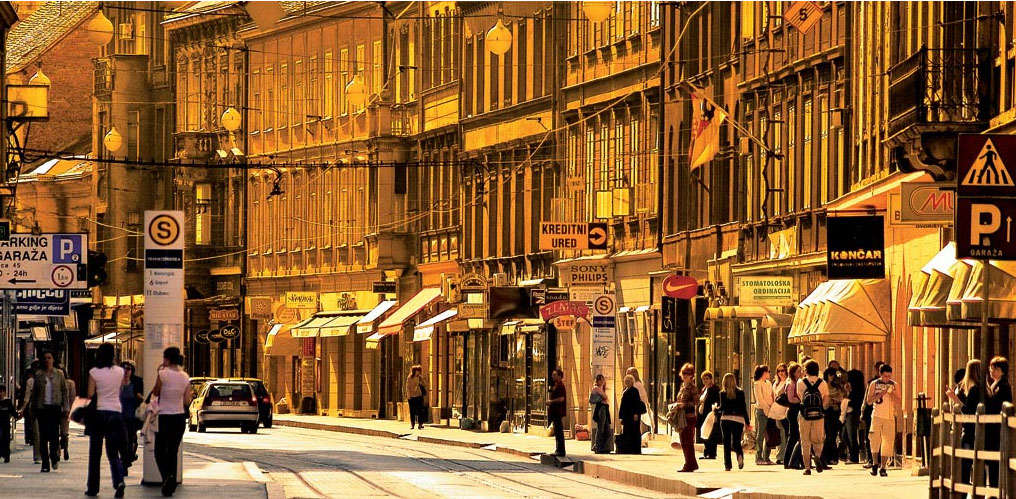 By Natasa Radic – Zgreb
In the first week of August, a number of Croatian cities has had the temperature record. In the period from August 4th to August 10th in most parts of Croatia, Bosnia and Herzegovina and Slovenia there was an increase of 5-7 ° C higher than the average.
According to the information portal Crometeo, the most interesting temperature record was set on August 4th on Zavizanu. A temperature of 28.2 ° C, is the highest in the history of measurements (from 1954 onwards). With several new temperature records in August, a new absolute temperature record on August 8th was set in Varazdin and Krapina.
The maximum temperature measured during these hot days first days of August was measured in Knin. The record was 40.8 ° C, which is the third highest in the history of temperature measurements in Knin, in the last 64 years. It was the hottest period, looking at the highest daily temperatures. Never before in the same summer, or month,  Knin recorded over two days with a temperature of 40 ° C (39.5 ° C or more), and this year in August there were four such days.
At the end of last week, meteorologists have announced that the majority of Croatia will be hit by a severe summer storms. Zagreb Office of Emergency Management held an extraordinary press conference, at which they issued warnings to citizens what to do in case of strong thunderstorms with rain. City of Zagreb opened the public garages and offered them  for free use of parking spaces during the storm for all the vehicles. It seems that the forecasters were on the wrong track, because Zagreb was not hit by a storm. In Dalmatia, one day after the fall of temperature for a degree or two, mercury again rose to the maximum. Heat wave definitely continues, and meteorologists say that this will be one of the hottest summer ever.