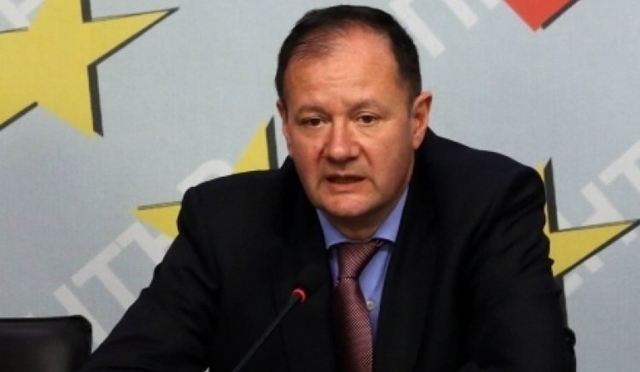 Sofia, November 2, 2015/Independent Balkan News Agency
By Clive Leviev-Sawyer of The Sofia Globe
After second-round voting in mayoral elections on November 1, long-troubled opposition party the Bulgarian Socialist Party had to concede it had sustained a "heavy loss" though its leader insisted that the BSP remained the country's second political force.
But even that latter claim was the subject of doubt from one quarter, the BSP's former ally in the 2013/14 ruling axis, the Movement for Rights and Freedoms, whose leader said that had the huge number of invalid ballots been valid, his party would be the second political force.
The BSP is led by Mihail Mikov, elected to that position in July 2014, a few months after the party's thrashing in Bulgaria's European Parliament elections. A former Speaker of the National Assembly at the time of the now-departed ruling axis, Mikov has been unable to reverse the dwindling fortunes of the party that long-time leader Sergei Stanishev led to defeat or second place in a succession of elections in recent years.
Political analysts have described the BSP's performance in the October 25 – November 1 2015 mayoral and municipal elections in Bulgaria as the party's worst in any election in the past 25 years.
After the second-round voting in mayoral elections, it became clear that not only had the BSP not won in any major regional centre, it had been defeated in a number of its historic strongholds.
One example was Lovech, where three-term mayor Mincho Kazandzhiev was denied a fourth as at the second round vote, Kornelia Marinova of Prime Minister Boiko Borissov's centre-right GERB party got just more than 57 per cent of the vote.
GERB won in Pernik, the mining town traditionally a BSP stronghold, and there were second-round victories for GERB over the BSP in Sliven and Shoumen.
Meanwhile, a symbol of GERB's strong performance was that in Turgovishte, GERB defeated the MRF at the second round – not the only notable loss for the MRF in these elections.
BSP leader Mikov told reporters on November 2 that there were "many reasons" for the heavy loss by the party in the 2015 elections.
Mikov, who at a news conference a week earlier, after the first-round vote, described the elections as the "dirtiest ever", said on November 2 that there was an emerging "monetary democracy" in Bulgaria.
He declined to comment on whether he would resign as BSP leader, saying that this was a topic for the party's upcoming national council.
Resignation was not the only form of accepting responsibility, Mikov told daily 24 Chassa in an interview, and in any case, it was not submitted through the media.
BSP MP Atanas Merdzhanov said on November 2 that the party's "new bereavement" required serious analysis, and only after that could come the question of resignations.
He described Mikov as a "useful BSP leader now".
(Photo of Mikov: bsp.bg)