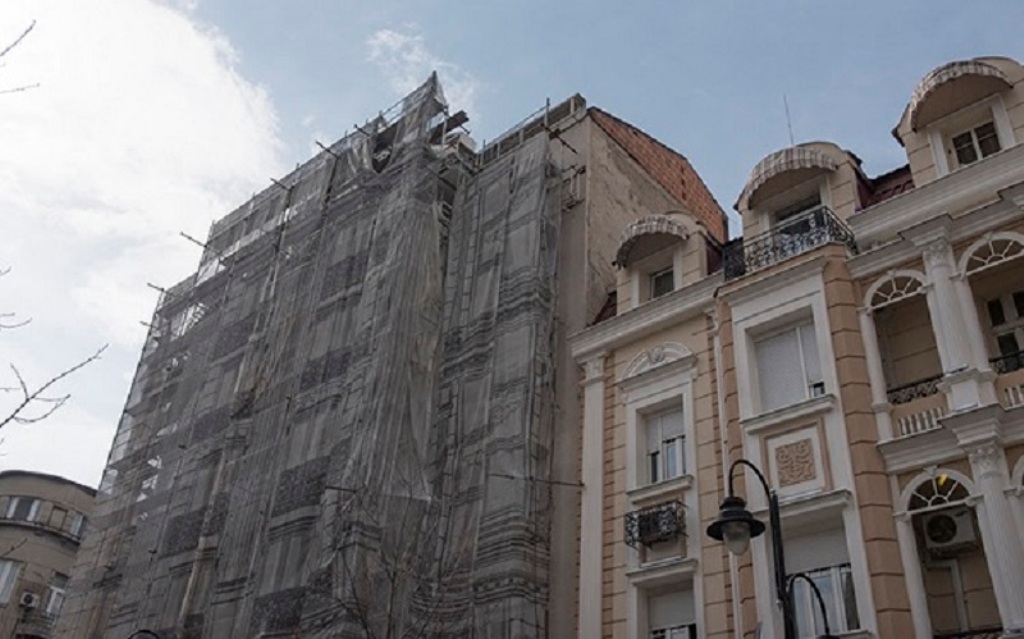 Today, the city of Skopje has suspended the reconstruction and the baroque style decoration of the buildings in the city's central square. These works had been started by the previous government.
"It's necessary to prevent any further destruction of what has been done in the past and our goal is to preserve the true cultural values", the City of Skopje declared on a press release.
According to the mayor of Skopje, Petre Silegov, there will no longer be enormous spending on projects such as "Skopje 2014".
"This comes to an end. The City of Skopje has no money to spend on baroque style façades. 9 million euros were spent on 6 façades", Silegov said. /balkaneu.com/