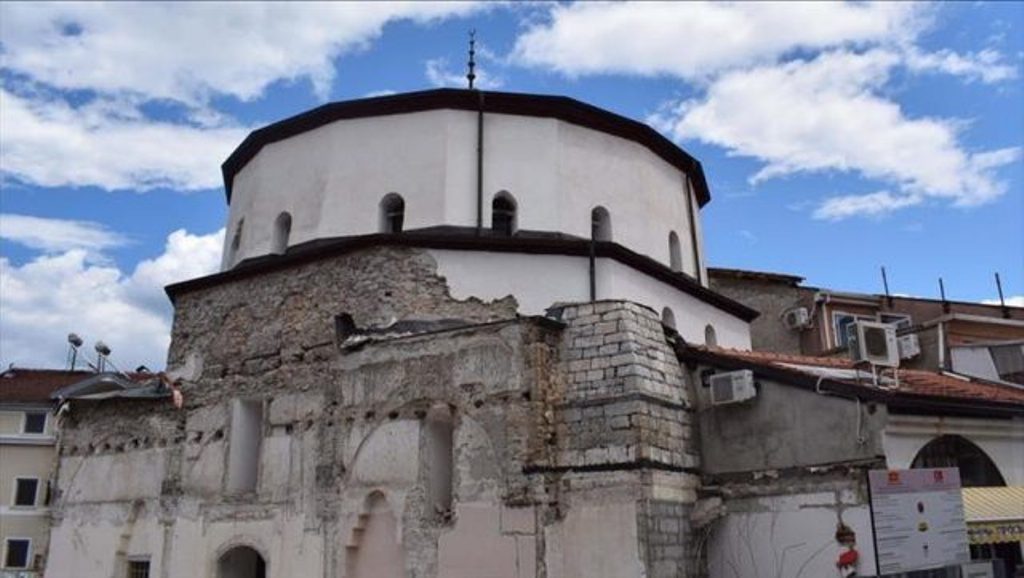 The reconstruction of "Ali Paska" mosque in Ohrid has sparked debates, because a local association has discovered the foundations of a church and the construction works belonging to the Roman age underneath it.
The reconstruction of this mosque in the center of Ohrid is being done by the ministry of Culture, but "Sovest" association and political parties have demanded for these works to be suspended in order to evaluate the age of the walls of the mosque and the foundations around it.
"We have filed criminal charges against these institutions. We demand for the works to be suspended and for a commission to be appointed in order to investigate it. We also demand the involvement of UNESCO in this process", Mihail Trendafilov of "Sovest" association said.
Trendafilov says that there are documents and testimonies testifying that before the construction of the mosque, there has been an ancient cemetery, constructions of the Roman period and then Saint Nicolas church.
VMRO-DPMNE in opposition has also held a protest against the works, saying that they should be suspended and an opinion by UNESCO should be requested.
Meanwhile, the ministry of Culture said that there's no reason to suspend the works for the reconstruction of Ali Pasa mosque, but it demands responsible institutions to act according to the law in case there are indications for violations of the law. This ministry said that it will seek a professional opinion by UNESCO if the works need to be continued or not. Ali Pasa mosque in the old quarter of Ohrid dates back to 1491. /balkaneu.com/