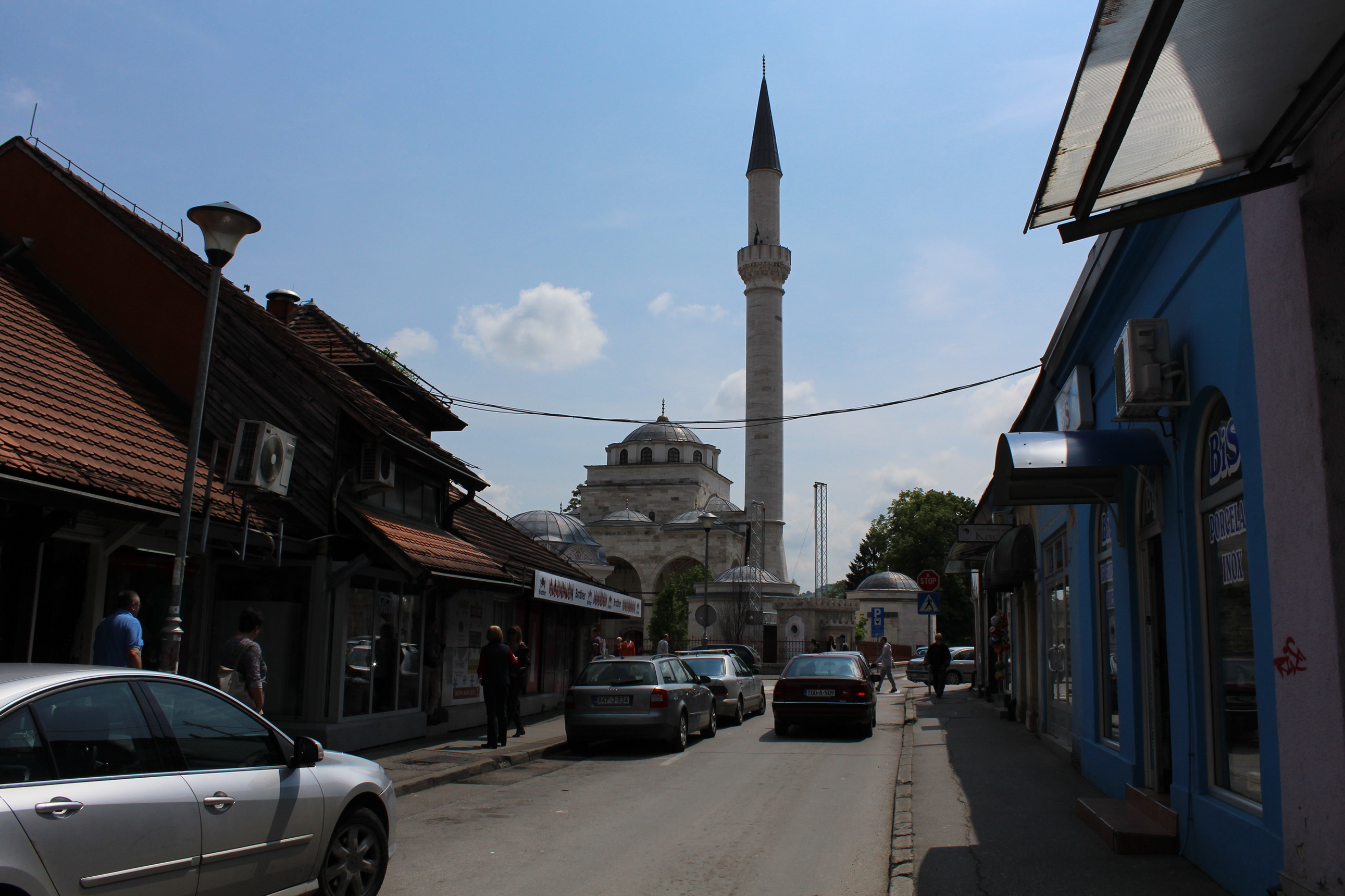 Banja Luka, May 6, 2016/Independent Balkan News Agency
By Mladen Dragojlovic
Former Mufti of Banja Luka, Edhem efendi Camdzic, led on Friday, in the Banja Luka reconstructed mosque Ferhadija, the first Friday prayers, which was attended by over 100 believers.
Camdzic said to reporters after the prayers said that the Ferhadija sends messages of peace, tolerance and coexistence.
"In the first place, Ferhadija will send messages of faith as it is necessary to Muslims as well as Orthodox Serbs who need churches and monasteries", Camdzic said.
He added that he is happy that Ferhadija finally got its new look, and that the whole of Banja Luka now is more beautiful than before. Camdzic pointed out that in this city coexist the Orthodox Church, the Catholic cathedral, a mosque and a synagogue and they are not in conflict.
"The fight is for those people whose minds are darkened. There is no conflict among nations and peoples. I think it is necessary to send messages of tolerance and to tell nice stories", Camdzic said, adding that BiH is unique in the world for its diversity.
These differences between peoples, according to his opinion, should be something that brings the nations in BiH closer together. The mufti of Banja Luka, Osman effendi Kozlic, thanked his predecessor for all he has done for the reconstruction of Ferhadija, but also for him personally, helping him to continue where he left off.
"I'm delighted because everything is ready for the opening ceremony. I hope we will be good hosts to welcome many delegations and many visitors from all over the world. I also hope that we will send a nice message for a better life and a better future", he said.
Kozlic called citizens of Banja Luka to show that in this city live good hosts and good people and that all of the guests will safely leave the city on the Vrbas river. He said that, to his knowledge, experts confirmed Ferhadija as the most beautiful building of Islamic architecture in the Balkans.
Police announced that more than 1000 police officers will be engaged to secure many foreign and local delegations which will attend the ceremony. It is confirmed that former Turkish Prime Minister, Ahmet Davutoglu, will be in Banja Luka that day.