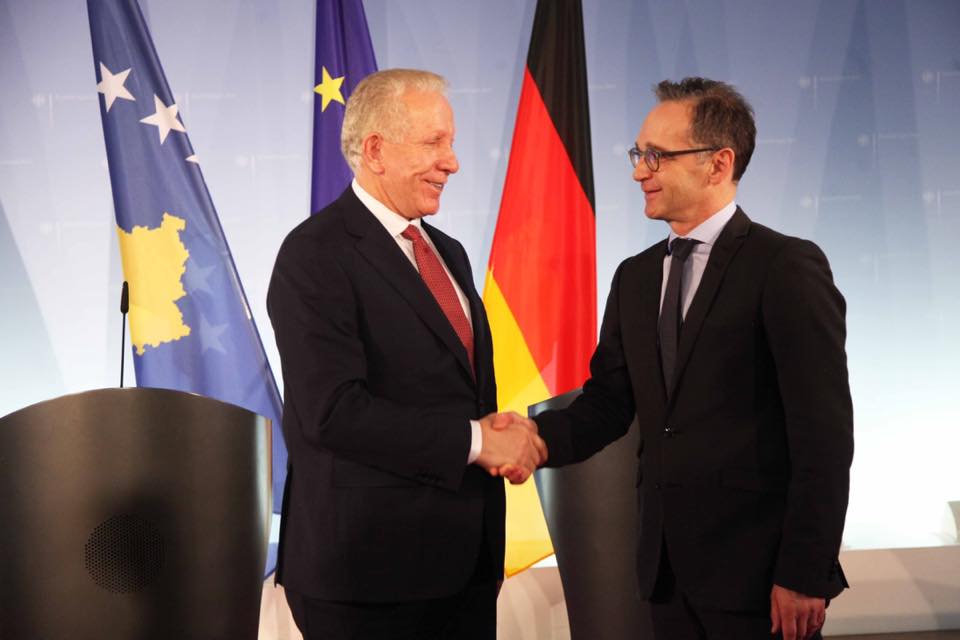 The German Minister of Foreign Affairs, Heiko Maas said today that reforms are not the only thing that will enable Kosovo's EU perspective and that reconciliation with Serbia is also important for this.
Maas made these comments in Berlin following a meeting with Kosovo's Foreign Minister, Behgjet Pacolli. During this meeting, Maas called on both countries to engage in constructive dialogue.
Kosovo's Foreign Minister, Behgjet Pacolli said that Germany has proven to be a strategic partner and a close ally for Kosovo in its efforts for state consolidation.
"Germany is Kosovo's most powerful trade partner, but we call on German companies to invest more in Kosovo in order to help us with development and to create new jobs", Pacolli said.
Meanwhile, dialogue between Kosovo and Serbia remain suspended due to the government of Kosovo's decision to slap new tariffs on goods coming from Serbia. /ibna/