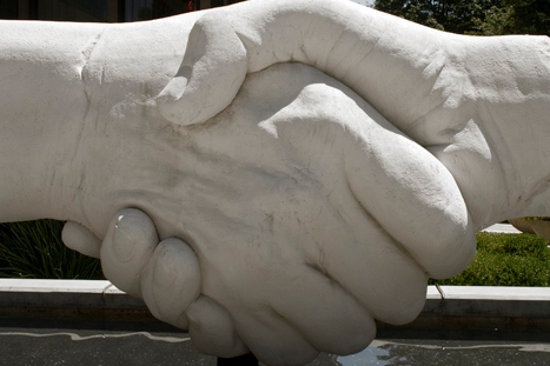 IBNA Op-Ed/Recent wars in the Balkan region caused a lot of human suffering, destruction, material damages and hostility between the Balkan people.
Unfortunately, peace agreements which put an end to these conflicts, didn't manage to bring stability to the region, which is still facing cross ethnic tensions, bilateral problems and many open issues, which serve as a source for nationalist and expansionist ideas.
The efforts of the international community for reconciliation between the people of the region are not producing the necessary results, while analysts and experts of political developments in these countries have different opinions and believe that this process demands time and political will.
Prominent analysts from Kosovo and Balkan talk to IBNA about the situation in the region. Daniel Serwer says that reconciliation in the Balkan will require another two generations. Nexhmedin Spahiu claims that "Franco-German reconciliation" will take place with the Balkan people. Leader of Self Determination, known columnist, Albin Kurti says that permanent peace in the Balkan will be achieved when there's equality between the people.
Meanwhile, former prime minister of FYR Macedonia, Lubco Georgievski believes that the solution consists on giving up nationalist populism as a concept exploited by politics.
By Elton Tota
Renowned American analyst on Balkan affairs, Daniel Serwer says for IBNA that the countries of the region must work more in order to intensify bilateral relations, while reconciliation will happen on a later period.
"The recognition is different to good neighboring relations. Reconciliation will take one or two generations. Good neighboring relations are an issue of political will. Government institution can make everything that they decide happen", says Serwer.
Known Kosovar analyst, Nexhmedin Spahiu says for IBNA that the reconciliation between Balkan nations will happen like the reconciliation of Germans and French. According to him, this is a sure thing.
"Yes, this will happen, but it's difficult to say how long it will take, because if we cannot predict the speed of technological and technical developments, we are unable to predict even social developments. For Kosovo, 2008 is what 1991 was for Macedonia or what 1789 was for France. But this doesn't mean that Kosovo will achieve what France has achieved today after 220 years, because the speed of technological and social evolution of the 21st century is greater than that of the 19th century", says Spahiu.
The known activist of civil society, Albin Kurti, leader of Self Determination Movement says for IBNA that the reconciliation between the Balkan people will take place when there's equality between these people.
"The wars in the Balkan have taken place as a result of invasions and inequality between people in the former Yugoslavia, or between homogenous aspirations of Serbia and liberating wars of nations. When peace agreements lack the justice of universality, they are nothing else but a reflection of the momentary proportion, of the current possibilities of the sides to exert violence. It's impossible to go from an order of violence and domination to an order of peace and justice without the principle of equality. We will have permanent peace in the Balkan once we have equality between the people", says Kurti.
Albin Kurti says that the movement that he leads is engaged for peace and reconciliation between the people in the Balkan.
"There's no better way of doing this than to be engaged for the right of self determination", says he.
Kurti says that conflicts in the Balkan have come as a result of the lack of tolerance between people and different cultures.
Meanwhile, the former prime minister of former Yugoslav Republic of Macedonia, Lubco Georgievski believes that a joint effort for peace and reconciliation between the nations of the region can be achieved if national populism is left behind. Georgievski says that this populism is used a lot as a concept by particular individuals in the region, with for short term political gains.
Almost in every country of the Balkan there are problems that relate to cross ethnic relations and the state of minorities. The reports of international organizations predict that even during 2014, Balkan will be associated by deep ethnic and political divisions. /ibna/