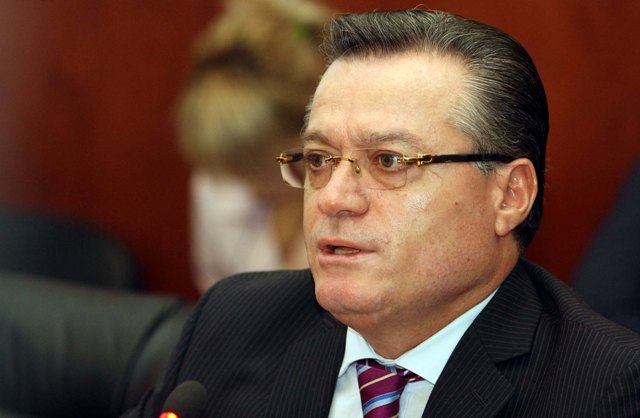 IBNA op-Ed/Democratic Party MP, former minister of Finance, Ridvan Bode, analyzes the fiscal indicators of 2013 and the trend of the Albanian economy for 2014. Bode offers alarming official figures for the Albanian economy, which according to him, is going toward recession. Democrat MP analyzes public finances by saying that the budget shows their fall. Bode also talks about lending, by saying that this is the first time that lending is on a negative territory. According to Bode, the level of foreign direct investments has also fallen to historical levels
By Ridvan Bode
Democratic Party MP, former minister of Finance
State budget figures for 2013 indicate a different trend from the one which has been trumpeted by the current government. General budget incomes for 2013 amounted to 328.6 billion ALL, around 1.8 billion ALL less or 0.5% less than 2012, thus overcoming a reduced projected figure of the government in the last quarter of last year.
With this level of incomes, the ratio with the Gross Domestic Product reaches a minimum level, thus, the performance of revenues in the budget may be equaled to 2004.
On the other hand, general expenses of the state budget amounted to 394 billion ALL, 17.8 billion ALL more compared to a year ago or 5% more than 2012.
They are under the projected level, even in the government's second normative act and the cause of the increase of general expenses compared to a year a go and the fall of general revenues compared to a year ago, is the main source of the increase of deficit and public debt.
But, the government isn't willing to discuss and analyze 2013.
Revenues in the fourth quarter of 2013, saw a fall in November as opposed to the same period a year ago and as opposed to a consolidation that they saw a year ago with a growing sustainable tendency. December saw an increase. The increase on duty tax has led to an increase of revenues for products also imported this year. Thus, we have full consistency and everything has been caused by an external factor, a manipulative factor of the economy, which has caused this increase of incomes in December as opposed to a year ago.
Meanwhile, general incomes on an yearly basis have remained unchanged.
If we look at January 2014 incomes which were published yesterday, they are 1.8% lower than a year ago. Although the government has planned an 18% budget income growth for 2014, for January it has projected 2% less incomes than the same period in 2013. Although the government is attempting to trumpet its "achievements", figures indicate a weaker performance compared to January 2013.
This shows that performance of incomes will be far from the objectives and the fact that revenues have been projected to be 18% higher than 2013. This will make target incomes very hard to be achieved and cause budget problems in the months to come.
Lending sees a serious fall
Total level of lending for the economy is the most dramatic figure. From 2.4% it has dropped to minus 2.4%. This is the first time in this transition period that lending in the economy goes down to negative territory. Not only have there not been new loans issued to fund the expansion of businesses, the opening of new jobs, but it has also withdrawn from loans already issued by banks and with a 4.4% level of lending, it means that the possibility to fund expansion of businesses, modernization of the economy and its growth have been exhausted.
Business loans have fallen from 1.8% to minus 3.5% and personal loans have dropped from 0.5% to 0.3%.
Thus, all the figures relating to loans issued for the economy, businesses and individuals have dropped to negative territory, which means that the economy is not being funded neither in terms of investment growth, nor in terms of consumption.
Inflation and investments
Inflation has also dropped to historical lows and this indicates not a control over inflation, but a slowdown of the economy, which is unable to react through inflation, in front of a drop of consumer demand in the market and consumer faith on the economy.
Meanwhile, as far as direct foreign investments are concerned, the fourth quarter shows a very low level. While the first 9 months of 2013 saw foreign direct investments reach a level of 700 million Euros, the tendency for the last quarter indicates very low levels compared to the historical trend of foreign investments in the Albanian economy. This also indicates a dropping trust of foreign investors in the current government, due to the unilateral breach of contracts, lack of security for investors and lack of clear strategies to back economic growth.
It's clear that the Albanian economy and public finance will continue to weaken. In general, the Albanian economy is short of funding sources and the government is taking the country toward a quick economic downfall and a recession for 2014.
* The opinion of the author doesn't necessarily represent IBNA's editorial line