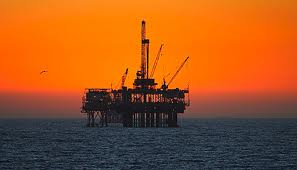 Adnan Prekić
With the adoption of the regulation on the method of allocation of concessions for the oil and gas deposits, the montenegrin government has fully covered the law issues surrounding the subject. This has fulfilled all the requirements to start oil and gas exploration in the montenegrin coast.
At the last meeting, the Government has established a legal framework for oil and gas exploration . They also adopted the decree on the calculation and payment of fees for the production of oil and gas, models by which to enter into concession agreements and agreements on joint operations and the financing contract.
According to regulations, the concessionaire is obliged to pay two kinds of fees; a fee for the concession contract for the area to use and a fee for the produced oil and gas. The fee for the area will cost €300 per square kilometer, while in the case of an extension of research, this fee would be increased tenfold. Compensation for oil and gas production will be between 5% to 12%. Specifically, for 10,000 barrels of oil per day, the concessionaire will have to pay 5 %, from 10,000 to 20,000 barrels a day, 7 %, from 20,000 to 30,000 barrels per day, 10 %, and more than 30,000 barrels per day, 12 %.
Following the example of Norway, Montenegro will follow the proceeds of oil and gas to start a Petroleum Fund. 4/5 of the income levied by the state will be reinvested in the Petroleum Fund, with the remainder going in the budget. The formation of the Petroleum Fund was first implemented in Norway, sixty years ago and it has so far raised around €800 billion.
The state will also collect more tax revenue from the production of oil. According to estimates, the country will benefit from about 68% of the total tax which covers the manufacture of oil.
Some of the largest oil companies in the world have shown interest in oil exploration on the Montenegrin coast. Among them are:
NOBLE ENERGY INC. (U.S.), EDISON (ITALY), EXXONMOBIL (U.S.), NOVATEK (RUSSIA), ENI (ITALY), ANADARKO PETROLEUM CORPORATION (U.S.), INA (CROATIA), JX NIPPON OIL & ENERGY CORPORATION (U.K.), TOTAL S. A. (FRANCE), HESS CORPORATION (U.K.), HELLENIC PETROLEUM (GREECE), ENERGEAN OIL & GAS (GREECE), NIS (SERBIA), STATOIL (NORWEY), WINTERSHALL (GERMANY), WOODSIDE ENERGY (AUSTRALIA), RWE DEA AG (GERMANY), MARATHON OIL (U.S.), ETROCELTIC (IRELAND), EDISON (ITALY), ROMGAZ (ROMANIA), REPSOL (SPAIN), STERLING ENERGY (U.K.), GALP ENERGIA (PORTUGAL), ADX ENERGY (AUSTRALIA), GENEL ENERGY (U.K.), RATIO PETROLEUM (ISRAEL).
The tender has been extended until May 15 at the request of the interested companies, it covers 13 blocks of Ulcinj in which it is believed that there is oil and gas, measuring up to three thousand square kilometers.