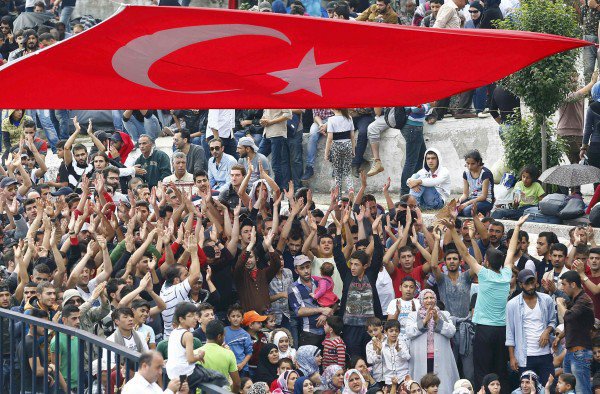 Istanbul, August 8, 2016/Independent Balkan News Agency
By Manolis Kostidis
The impressive rally that was held in Istanbul for democracy has many parameters that need attention.
The rally of at least 3 million people in the Yenikapı region of Istanbul shows that the Turkish people strongly react to any possible coup and since July 15 it shows it in practice.
Many analysts point out that Recep Tayip Erdoğan comes out stronger after the attempt to overthrow him by a group of officers in the Armed Forces, but one can not ignore that the opposition was also present in gathering.
The president of the Republican People's Party (CHP) Kemal Kılıçdaroğlu and the president of the Nationalist Action Party (MHP) Devlet Bahçeli were present and spoke to the crowd without incidents, given that most of the world were followers of the ruling Justice and Development Party (AKP ). So we cannot say that it was an "Erdogan show" etc.
At the gathering was also the leader of the Armed Forces Hulusi Akar, who spoke to the crowd, an event that has never happened before in any political rally, with the exception of the periods of junta. The Akar condemn any coup attempt.
Also present were all the heads of the Air Force, Navy and Army, who at the night of the coup they were abducted as was Akar.
The only political party that was absent was the pro-Kurdish HDP, which Erdogan did not invite, due to the fighting with the PKK and the reaction of the Nationalists.
Essentially in Turkey there is a unified alliance of political parties and the army with Erdogan on the one side and the Kurds on the other, who try to predict the next moves of the country's leadership on the Kurdish issue.
Today, judging from the statements of officials, the terrorist – as is called in Turkey – organization of Fethullah Gulen FETÖ is considered more dangerous even than the PKK and this may have its value in the following period.