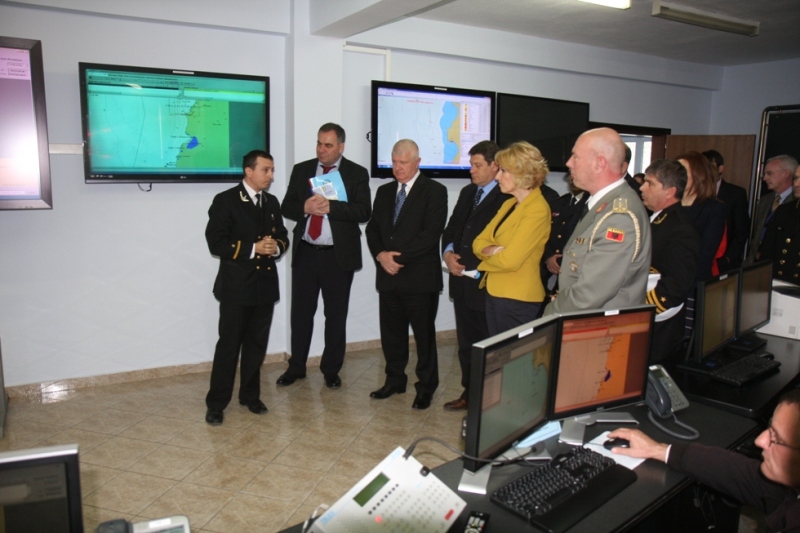 Tirana, February 20, 2014/Independent Balkan News Agency
A system of radars was built in Albania a few years ago, but it hasn't functioned in the past three years. This way, the fight against illicit traffics has been seriously hindered.
In the past few days, this system of radars has been made operational in the Center for Maritime Operations in Durres. The effects were quickly seen. A day ago, the reactivation of this system has brought its first results, by enabling the discovery and the seizure of a ship in the waters of Ksamil, which was forced to throw 50kg of marijuana at sea.
Minister of Defense, Mimi Kodheli visited this center yesterday (19.02) in order to inspect this system of radars (photo).
Talking about the importance of this system in the work of the Ministry of Defense and Ministry of Interior, and also for the information which must be exchanged with international partners, Minister of Defense Kodheli said that "we are no longer without eyes now".
"We could not guarantee the security of Albania and its citizens in relation to the neighbors, but now, in a record time, our country is safer. The full reactivation of this system has been made possible with half of the funds allocated by the previous government", said minister Kodheli. /ibna/