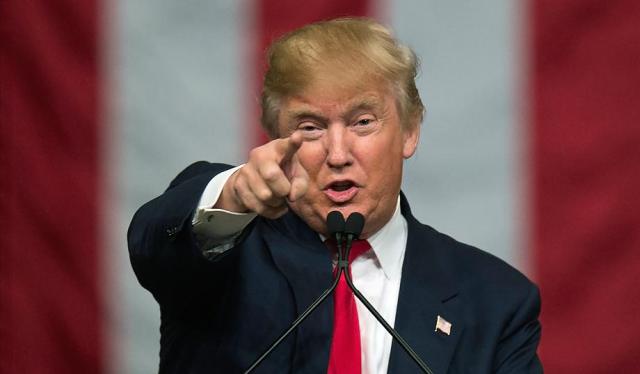 President of FYROM, George Ivanov has congratulated the newly elected president of the US, Donald Trump on the victory of the elections, stressing that strategic partnership and the engagement for the strengthening of bilateral relations will continue.
"You will lead your country at a time of security unrest, global changes and progress. These challenges are also reflected in the countries of Southeast Europe, mainly in Macedonia", said Ivanov, adding that the country is expecting the support of the USA in fulfilling vital and strategic interests.
Meanwhile, the first reactions have come from Skopje after the election of Donald Trump as the US president.
Ministry of Foreign Affairs has sent a telegram to the Republican candidate Trump to congratulate him on the victory of the elections. "For Macedonia, this means the continuation of cooperation and the possibility to launch new projects which benefits both countries", the message says.
The deputy chair of the largest opposition party, Radmila Sekerinska said that these elections reflect the political will of the citizens.
"I cannot deny that as a woman, I am disappointed that a woman is not becoming the head of the White House, but this is the reflection of the democratic will of the people, as it will be the case with Macedonia on 11 December. The results showed that in spite of the support of the media, in spite of the disputes, the will of the people cannot be prevented", Sekerinska said.
Vlatko Gorcev of VMRO-DPMNE said that with Tramps election, cooperation with an ally country continues.
"After the holding of the US elections, after the holding of parliamentary elections on 11 December in Macedonia and the creation of VMRO-DPMNE's government, the strengthening of relations between the two countries will continue", Gorcev said.
Political analysts in Skopje have said that the Trump's victory will not change the US policies toward FYROM. /balkaneu.com/