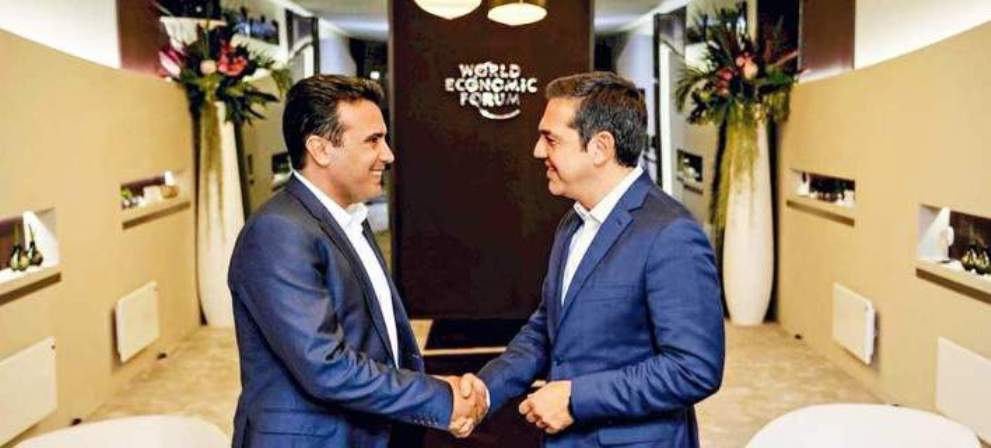 The accord reached on the issue of the name between prime ministers Zoran Zaev and Alexis Tsipras is expected to be approved by the government today.
Deputy Prime Minister and Defence minister, Radmila Sekerinska declared last night that the government is planning to approve the accord, to sign it with the Greek side and then launch procedures to ratify it in parliament.
She did not mention a date when the agreement will be signed, but it's understood that the agreement will be signed on the 16th of June in Prespa with the presence of the prime ministers and foreign ministers of both countries.
However, the accord has sparked reactions.
Former PM Nikola Gruevski said that the agreement is damaging for the interests of the country.
"This agreement which was refused in 2009, was accepted today, but in a worse version. The Constitution will be changed and history along with our identity was denied", Gruevski said.
Editor in chief of "Sloboden Pecat", Branko Geroski said that this accord was a good one, because the identity of the nation is preserved.
"The accord reached with the Greeks is a good one. Zaev did not accept everything that was asked from him. He did not accept for us to give up our national identity", Geroski said.
Former ambassador Risto Nikovski says that with this accord, the country has capitulated.
"Everything that the other side has asked for has been accepted and this means that we've capitulated", Nikosvski said.
The majority of Albanian political parties and Albanian opinion makers are in favor of this agreement, according to which, the country's new name will be "Republic of North Macedonia". /ibna/