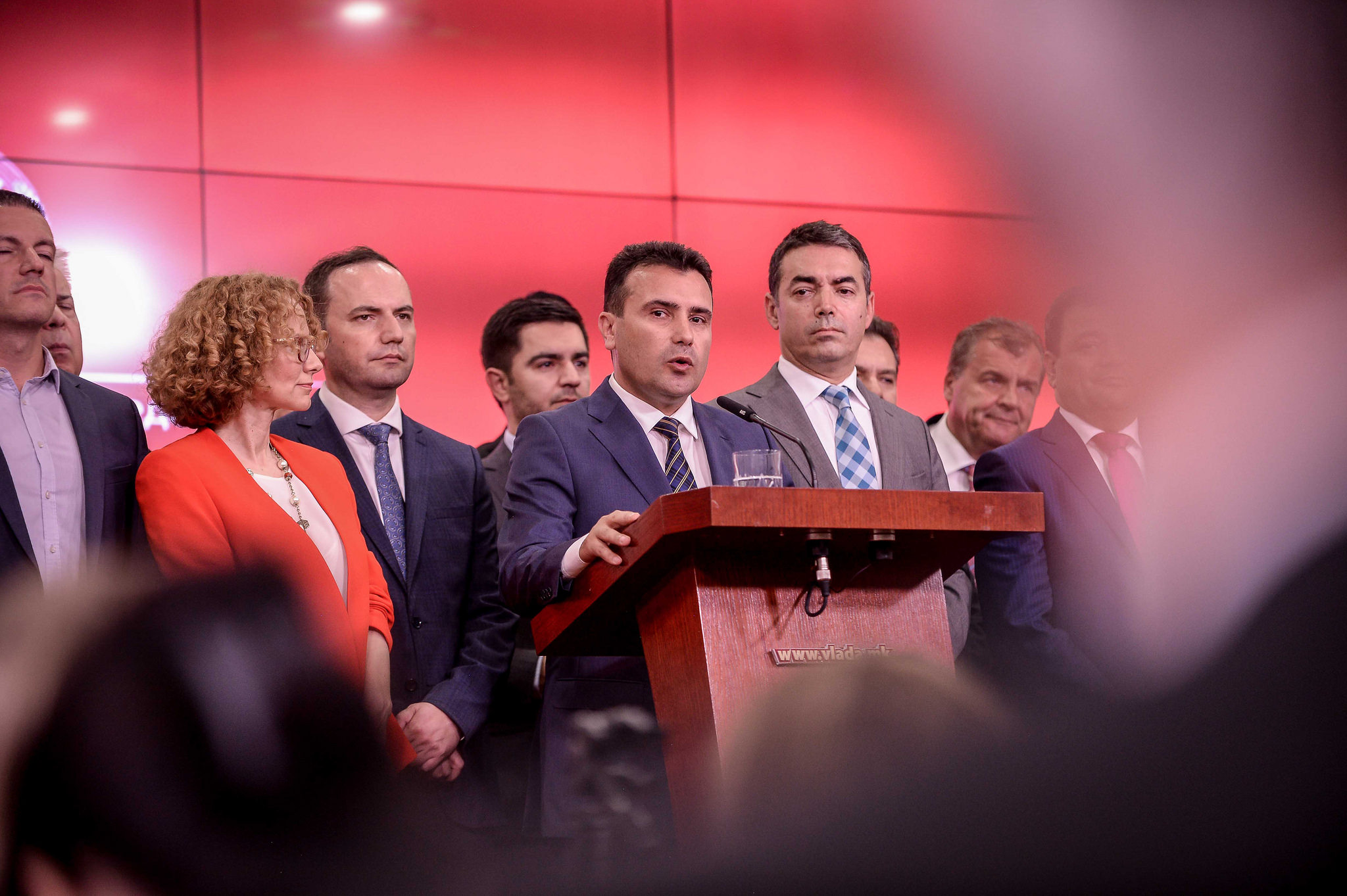 Macedonian opposition led by VMRO-DPMNE and other small parties have refused the deal that was reached between prime ministers Alexis Tsipras and Zoran Zaev for the country to be named "Republic of North Macedonia".
Leader of VMRO-DPMNE, Hristijan Mickoski said that the agreement is capitulation and that his party will never back the amendments of the Constitution regarding the name change. He said that the prime minister has crossed the red lines regarding the constitutional name, identity and the language. This party has also issued a press release today declaring that it's against this deal, while requesting public support to overthrow Zaev's government.
BDI (Democratic Union for Integration), which is part of the governing coalition, says that it backs the agreement.
"We strongly support the government's decision and its position with regard to finalizing this process which has been lasting many years", declared BDI's senior official and deputy PM for European Integration, Bujar Osmani.
The new deal has also been hailed by other Albanian parties, the majority of which are now part of the current government.
Former parliamentary speaker, Stojan Andov said that the agreement is a good one because basic values are upheld.
Solza Grceva, leader of a new party called "Voice for Macedonia" has called for protests against this agreement. According to her, president Ivanov doesn't have the right to sign such international agreements, where the change of the name, language and the identity of a people is demanded.
Meanwhile, the international community and leaders of neighboring country have praised the agreement. /ibna/