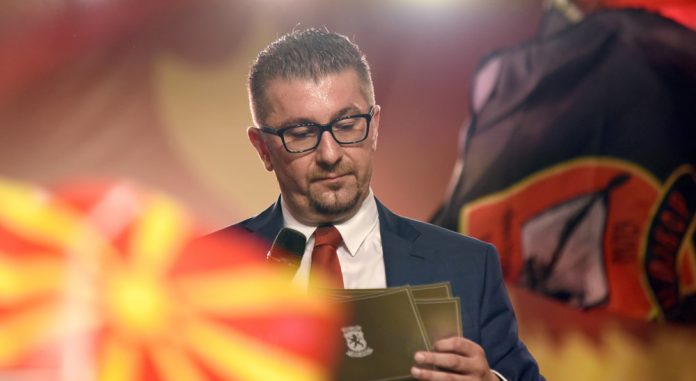 If VMRO-DPMNE leader Hristian Mickoski comes to power, he said he will cancel the Prespa Agreement if he has a two-thirds majority in Parliament.
Prime Minister Zoran Zaev has rejected the possibility of a cancellation of the Prespa Agreement. The Prespa Agreement, he said, as well as the one with Bulgaria, could never change because Mickoski would never come to power.
Former Parliament Speaker Stojan Andov sees Mickoski's announcement as an attempt to win votes before the parliamentary elections.
"It is impossible, but they are doing it right now before the elections to attract some voters", Andov said.
The VMRO-DPMNE defends the position of the party leader, as according to them, the abolition of the agreement with Greece is not the personal position of Mickoski, but of the entire VMRO and the citizens.
"This is not something Mickoski says and the party does not want; we have discussed it; we have taken a position and we will not back down. The VMRO-DPMNE is not like those known for changing their positions every day", said Igor Janushev, VMRO-DPMNE Secretary General.
Albanian political parties have unanimously stated that they are opposed to the abolition of the Prespa Agreement and that any entity targeting such actions will not be able to rely on any Albanian Party for a partnership./ibna