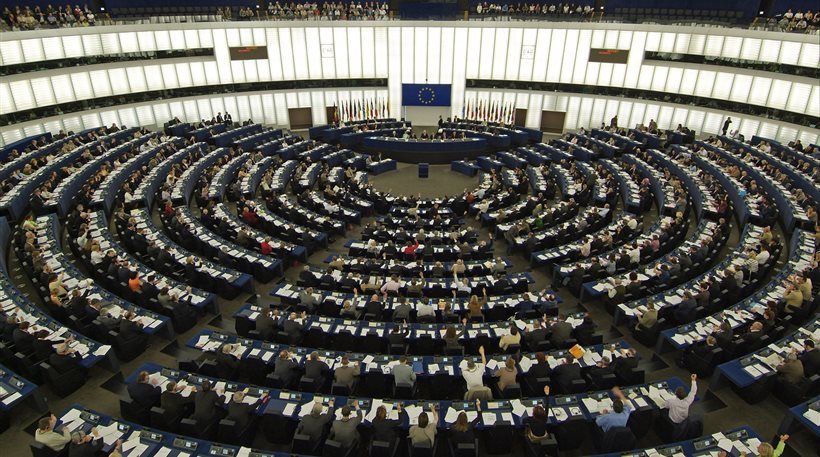 Athens, February 11, 2015/ Independent Balkan News Agency
By Spiros Sideris
Against the Greek claim on the issue of German reparations are the heads of four political groups in the European Parliament.
In the framework of the separate press conferences on the sidelines of each Plenary Session of the European Parliament, the heads of political groups of Socialists-Democrats, the Greens, the Christian Democrats and Liberals, expressed their dissatisfaction with the fact that Greece insists on the issue of German reparations.
The president of Socialists-Democrats Gianni Pittella, estimated that "the question of German reparations should not be presented in such a manner and that the aim is not to create confrontation mechanisms between member of the EU, but to find solutions and not undermining the foundations of the EU through "national self-interests".
The co-chairman of the Green Group, Philippe Lamberts, considered that "such statements are not the best way for discussions to proceed", arguing that the discussion on past agreements does not help resolve the current situation, but there should be reciprocal concessions without "radicalisation", which offers nothing of substance.
The president of the liberal group Guy Verhofstadt, commenting on the issue of German reparations, stressed that it is not a "good strategy" to deal with the past, but instead move forward, ensuring the future.
Finally, the head of the European People's Party Manfred Weber said that "we must look to the future and to tackling the crisis and not issues that have elapsed decades ago".
To the claim of the Greek government for the payment of compensation for WWII devotes an article the German Bild.
In the article entitled "Are the Greeks really entitled to reparations?", Bild notes that Alexis Tsipras seeks to finance the social program with billions from the German compensation.
The Bild proceeds with a flashback from 1960 when Germany signed a treaty with Greece for the "closure" of the subject, according to which Germany would have to pay 115 million marks.
However, that deal did not includ a forced loan of EUR 476 million marks in 1942 for the sake of the Nazi regime and which has remained unpaid to Athens.
The article stresses that "for this reason Greece is claiming these EUR 11 billion". The German government, however, says "no".
"The issue with the compensations has been closed since 1960. Seventy years after the war they have lost their right to compensation", notes the German Ministry of Finance.
"If Greece imposed its claims, these claims according to the German Ministry of Finance can be higher. According to their calculations they may reach USD 76 billion or approximately USD 62.5 billion", the article concludes.