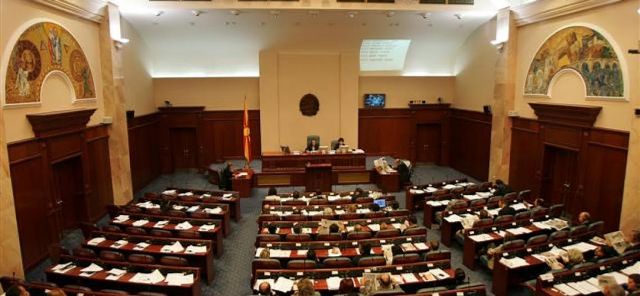 Skopje, 2 September 2015/Independent Balkan News Agency
By Naser Pajaziti
Debates are taking place in FYROM following the return of the opposition in parliament and the possibility of implementing as soon as possible the political agreement reached on June 2, which is aimed at putting an end to the political crisis and which takes the country to fresh parliamentary elections that will be held on April 24, 2014.
Leader of the largest opposition party, SDSM (Macedonian Social Democratic Union), Zoran Zaev, said that the decision to return to parliament comes as a result of the political agreement, through which Gruevski accepted all the demands of the opposition, starting with his resignation, the interim government and the special prosecution.
However, if what was signed is not implemented, Zaev said that the opposition may review not only its presence in parliament, but also the April 24 elections.
VMRO-DPMNE parliamentary group praised the comeback of SDSM in parliament, but criticized its absence for 15 months.
Meanwhile, the European Union demanded the sides to implement their obligations as part of the June 2 political agreement as soon as possible, in order to take the country out of the political crisis.
"We praise the fact that the opposition has come back to parliament. This is part of the agreement reached with the brokerage of the European Union in June and July of this year. It's very important for this agreement to be implemented and now we expect parliament to work in the best interest of the country", said the spokeswoman of the European Commission, Maja Kocijancic, who added that Brussels is expecting progress in the process of the delivery of obligations.
Experts of political affairs in Skopje are reserved as to whether the agreement will be implemented or not, following the return of the opposition in parliament. The first test relates to the election of the Special Prosecutor until 15 September. In case this doesn't happen, the opposition warned that the entire process will be jeopardized.
University professor, Mirjana Maleska said that the sides must be serious and responsible in implementing all the obligations of the agreement.
"Following the return of the opposition in parliament, there must be cooperation. Cooperation must be mutual, especially on the side of the majority, as the majority is used to working without cooperating and without responsibility", declared professor Maleska.
The work groups of the main four political parties, VMRO-DPMNE, SDSM, BDI and PDSH, continue their negotiations for the implementation of the agreement. The amendments that will take place will be voted in parliament. The government is expected to fall at the end of October and efforts will be made to form an interim government, which will organize the April 24, 2016 elections. /ibna/