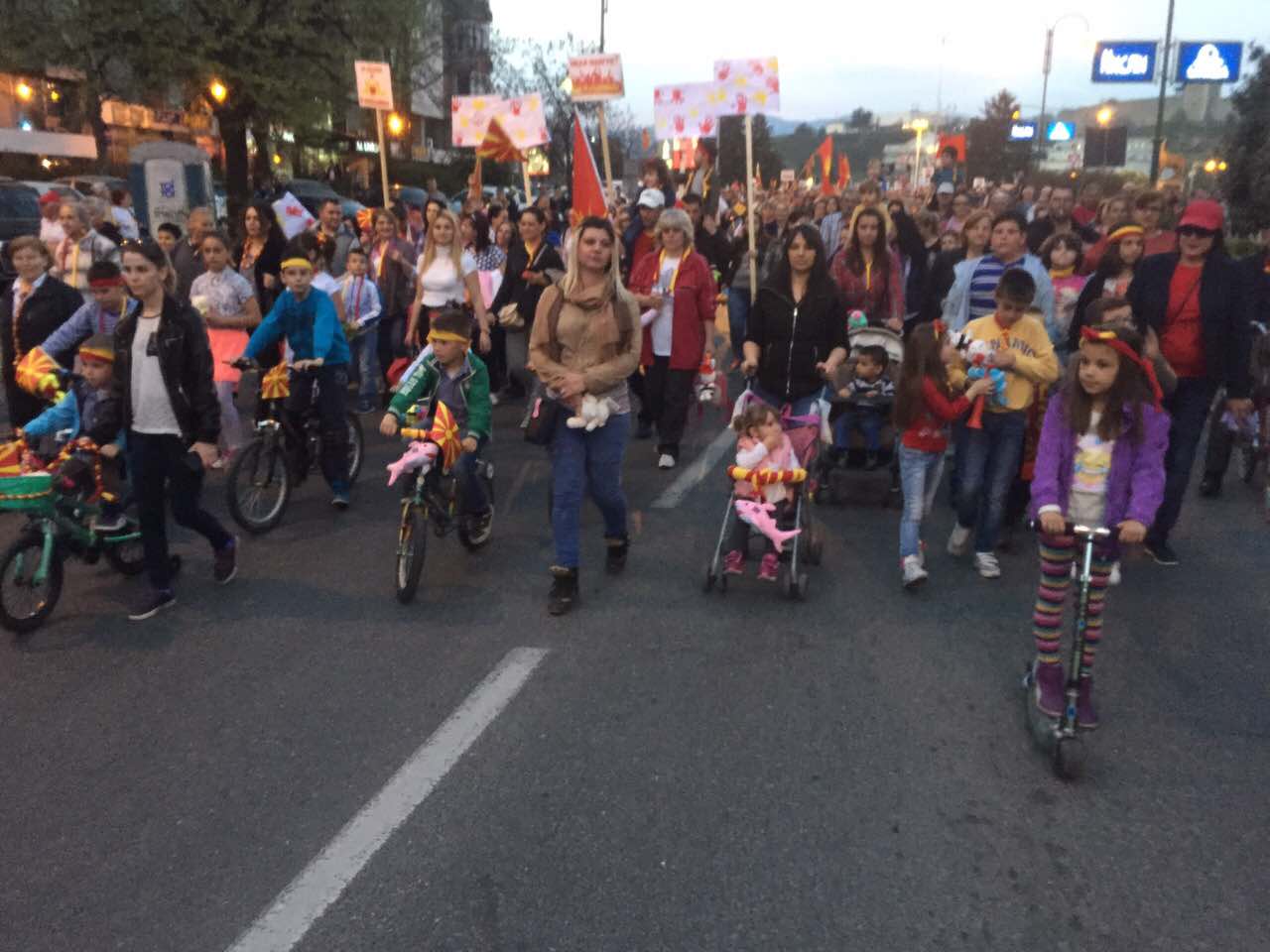 The participation of children in the protests being held by the civil movement "For a United Macedonia" has prompted the reaction of human rights associations.
Civil society activist, Georgi Tonovski says that the exploitation of children for political purposes must be condemned by institutions.
"Children at this age will only be 'poisoned' by ideas which will do more harm to them in the future rather than help them. Nationalism must be explained as something frightening to children, which doesn't help development and democracy in this country", Tonovski said.
Meanwhile, the Children Embassy "Medjasi" has also reacted. Ana Bioljanu, who represents this organization, called on institutions to take measures in order to prevent this phenomenon.
Last week, children and school pupils participated in protests organized by civil movement called "For a United Macedonia", which is protesting against a broader use of the Albanian language and against the demands articulated by Albanian parties in the form of a joint declaration, which was imposed as a condition for their participation in the new government. /balkaneu.com/