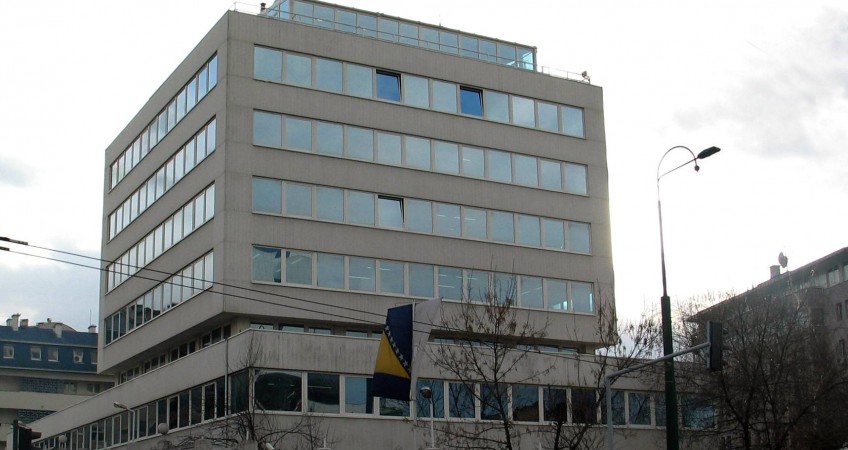 International community High Representative to BiH Valentin Inzko met with Nicolas de Lacoste, Deputy Director for Continental Europe at the Ministry of Europe and Foreign Affairs of France, in Paris to discuss the latest developments in the political situation in Bosnia and Herzegovina.
The High Representative underlined that the continuing challenge to the constitutional and legal order of the country, disrespect for the rule of law in general, in particular the rulings of the Constitutional Court, and policies dealing with the past have a detrimental effects on the stability and prosperity of BiH.
"If Bosnia and Herzegovina wants to keep its promises and become a truly democratic and developed country, it needs to redefine its priorities and put more effort into reforms that will bring this country forward instead of focusing on issues that have persisted in the past", Inzko said.
This statement came as the result of the last events in BiH and the threats of Republika Srpska leaders and political representatives in state institutions that this entity is determined to proceed with secession from BiH. The newest dispute, triggered by the Constitutional court BiH decision on agricultural land, has resulted in the blockade of most state institutions. Along with Inzko, the reaction came from Peace Implementation Council Steering Board. This international body adopted the statement, but without the signature of the Russian Federation representatives.
"In light of recent developments in Bosnia and Herzegovina (BiH), the Peace Implementation Council Steering Board (PIC SB) hereby reiterates its full support for the work of the BiH Constitutional Court and all its judges. Decisions of the Court are final and binding, and must be implemented by the respective authorities. The BiH Constitutional Court is the cornerstone upon which the constitutional framework of BiH relies, and an essential pillar for the rule of law and democracy in BiH.
The PIC SB remains committed to fully functional institutions at all levels of authority in BiH, which are capable to address the needs of the citizens of the country and honour the country's international obligations. Blockages of the state institutions, as well as ultimatums to state-level officials, are unacceptable", stressed the PIC SB statement.
The PIC SB urges all political actors to focus on moving BiH forward on vital reforms in the areas of democracy and functionality of the state, rule of law, fundamental rights, and public administration reform, as part of its EU accession path.
"Political aims should be pursued through engagement in dialogue to find common grounds", concludes the statement./ibna