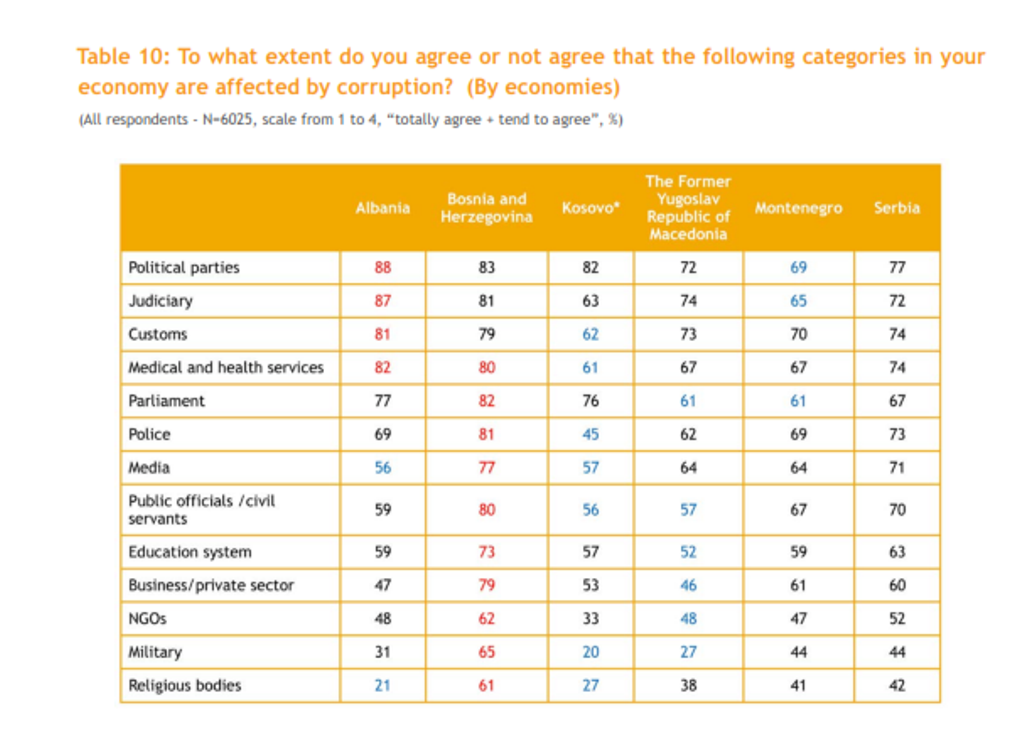 Among the countries of Western Balkans, Albania is positioned among the countries where political parties, judiciary, customs and healthcare system are perceived by the public as being highly corrupted.
This is confirmed by the 2018 Public Opinion recently published by the Regional Cooperation Council (RCC).
According to this barometer, Albanians believe that politicians are the most corrupted category in the country with an index of 88 points, which is the highest in the region for all categories.
But, at the same time, the judicial system in Albania is also perceived to be highly corrupted with an index of 87 points.
Customs are also perceived to be corrupted and Albanian customs continue to be on top of the list in the Balkan region.
Meanwhile, the least corrupted category in Albania includes religious institutions with 21 points. However, in other countries of the region, religion is not seen as positively as in Albania. /ibna/