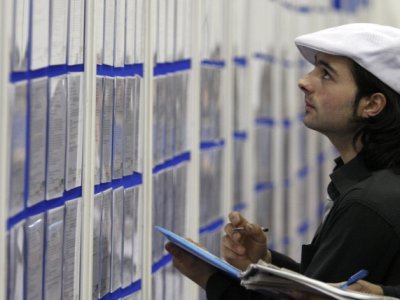 By Marija Avramovic – Zagreb
In late May of 2014there were 327,508 unemployed registered, which is 5,700 or 1,7% persons less than the same month last year, announced the Croatian Employment Service (HZZ). Compared to April of 2014unemployment decreased by 7.6% or 26,941 persons.
This temporary optimism is related to tourism and seasonal employment, since according to HZZ, only in May for seasonal jobs were employed 9,391 people, which makes 35.9% of the total employees on the basis of employment. This is 433 people more than the previous month and 982 persons or 9.5% less than in May 2013.
Compared to the record number of 384,000 unemployed in February this year, this is a significant decrease of 67000 people.
Government employment measures will attempt to convert part of the seasonal workers in permanent seasonal workers, allowing them to pay contributions when not working, while by mid-year the first money from the European Social Funds is expected. Croatia could get about 130 million euros for the unemployed from multiple sources.
In the first four months of this year the tourism sector in Croatia recorded 5.73 billion kuna (755 thousand euros) in revenues or 21% more than the same period last year, reported the Ministry of Tourism, citing data from the Tax Administration.
Tourism Minister Darko Lorencin is extremely pleased with such income because, as he says, financial indicators is a key measure of a successful business in tourist activities.
Tourist activities include the provision of accommodation, food service, travel agencies and tour operators. The largest revenue in the first four months of this year was in the business of providing accommodation in hotels and similar establishments, from which legal entities and individuals made ​​a total of 2.34 billion kuna, or 55% more than last year.
Whether this data will and to what extent contribute to the recovery of the croatian economy, remains to be seen. Meanwhile, the Central Bureau of Statistics (DZS) has confirmed its first assessment of the recent decline in Croatian real gross domestic product (GDP) in the first quarter of this year compared to the same period last year by 0.4%.