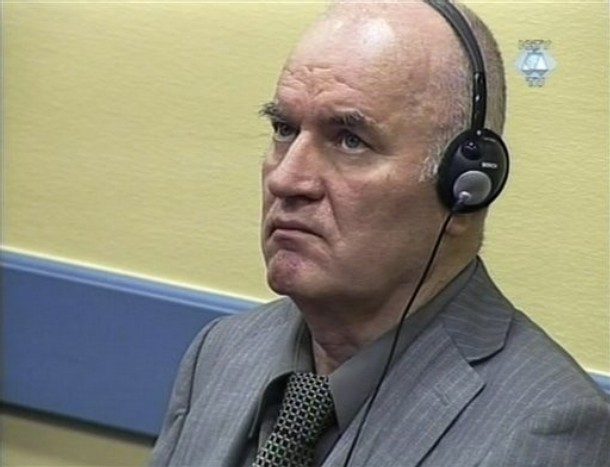 By Medina Malagic – Sarajevo
At the International Criminal Tribunal for The Hague, the plea that was sent in by Dragan Ivectic, the lawyer of Ratko Mladic has been rejected. The reason is the lack of evidence on the part of prosecutors.
The plea by Mladic's lawyer, which was sent sometime last month, is to drop some charges against his client. One such example revolves around Srebrenica, for which Mladic is accused of genocide. On the contrary, lawyer DraganIvectic is seeking for that charge to change to the murder of around 15 Bosnian Muslim men in one area. Lawyer Ivectic is arguing that there is not sufficient evidence to indict Mladic for charges of genocidal intent and mass murder.
There are 11 charges levied against former general Ratko Mladic, one of which is genocide.
However, prosecutors in the Mladic trial indicted the former general on charges such as genocide, persecution, extermination, forcible displacement and murder, all in a systematic and premeditated attempt to rid the non-Serb population from the territory of B&H that was under the control of Bosnian Serb forces during the conflict.
Thus, judges today at the session decided against the acquittal of charges and said that the prosecution has presented enough evidence that could result in a ruling that would state that former General Mladic was responsible for mass extermination and genocide.
There is a litany of charges against the former general, the commander of the Bosnian Serb army from 1992 to 1995. He is accused of the planning of the nearly four year siege of Sarajevo, the capital city of B&H, and the massacre that took place in Srebrenica in 1995, in which over 8.000 men and boys were killed.
The defense trial of Ratko Mladic is set to start on 13 May 2014.