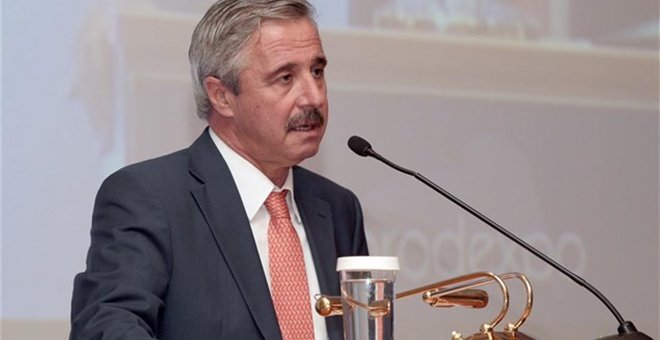 By Spiros Sideris – Athens
Next Thursday the House of Representatives will complete the ratification of the first three contracts for hydrocarbon extraction in Patraiko, Katakolon and Ioannina, as stated in an interview with television channel ANT1 the Greek Minister of Environment, Energy and Climate Change, Giannis Maniatis.
"Greece, for the first time, signs the contracts. Investors have already filed their credentials and investments are ready to begin. Indeed, if things go according to our estimates, in the coming years more than EUR 700 million will be invested in these areas, and around 3,000 new jobs in direct employment of about 10,000 indirect labor will be created", continues the statement of the ministry.
"The revenues will go to the Greek State, specifically, more than 70% to the Pension Funds and the rest to local communities and the Green Fund for projects and actions for the support of the environment. Securing the revenues towards the State Pension Funds is in accordance with the Norwegian model".
The income from the exploitation of hydrocarbons will be invested in the post-graduate programs of universities, concerning the mineral wealth of the country. "This year, we fund the first four post-graduate programs for about 100-120 new children, young scientists, whose studies have to do with carbohydrates, said Maniatis.
Finally, the minister noted that "all my advisors tell me to avoid numbers and this is correct. However, according to estimates, realistic scenarios speak of about EUR 150 billion public revenue in the next 25 years and 30 years. However, there are banks and other entities that are talking about much more. We will have to wait and see".