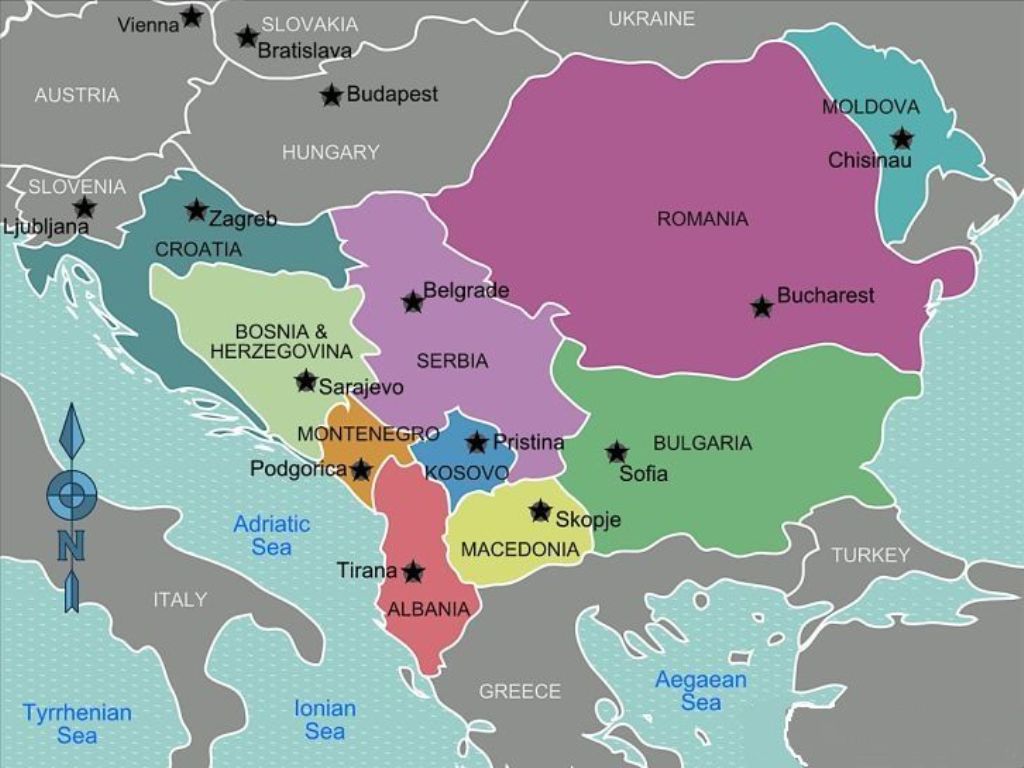 Predsednik Evropske komisije, Jean-Claude Juncker izjavio je u Briselu da zemlje zapadnog Balkana treba da imaju realnu perspektivu u svom putu ka pridruživanju EU.
U suprotnom, rekao je, postoji realna opasnost da se vrati u devedesete, kada je region pretrpio period krvavih sukoba.
"Ako te zemlje ne postanu deo EU, onda postoji stvarna pretnja od povratka u 90-te. Mislim da je to pitanje rata i mira," rekao je Juncker na zajedničkoj konferenciji za novinare sa slovenačkim predsednikom Borutom Pahorom.
Jedno od najosetljivijih pitanja koje bi moglo izazvati napetost je otvoreni sukob između Kosova i Srbije, zajedno sa takozvanom Republikom Srpskom.
U slučaju Kosova, ulažu se napori da se pronađe mirno rešenje kroz proces dijaloga između dve zemlje.
Sjedinjene Države su takođe bile uključene u debatu o ovom pitanju. Američki predsednik Donald Trump pozvao je obe strane da pokušaju postići sporazum na miroljubiv način.
On je rekao da bi neuspeh da se iskoristi ova jedinstvena prilika predstavljao tragičan zastoj.
U međuvremenu, predsednik Kosova i srpski predstavnici pokrenuli su ideju o korekciji granice, ali je premijer Ramush Haradinaj otvoreno izjavio da će podela Kosova značiti rat i povratak u prošlost.
Vlada Kosova je takođe nametnula tarife na uvoz iz Srbije kao odgovor na ono što smatra agresivnom politikom srpskih vlasti protiv nezavisnosti Kosova. Uvođenje tarifa je obustavilo dijalog između dve zemlje i još nije poznato kada će se ovaj dijalog nastaviti.
Još uvek ostaje da se vidi da li će dve zemlje moći da postignu sporazum ove godine, kao što se EU i SAD nadaju.
S druge strane, Bosna i Hercegovina se suočava sa sličnim problemima zbog mogućnosti referenduma u ​​Republici Srpskoj. To može eskalirati u oružani sukob koji bi mogao podeliti Bosnu i Hercegovinu.
Američki analitičar Daniel Server kaže da proglašenje nezavisnosti Republike Srpske neće biti priznato od strane međunarodne zajednice i da će to samo služiti interesima korumpirane političke elite koja ima podršku Rusije. On je pozvao SAD da počnu igrati aktivniju ulogu u regionu Balkana. / ibna