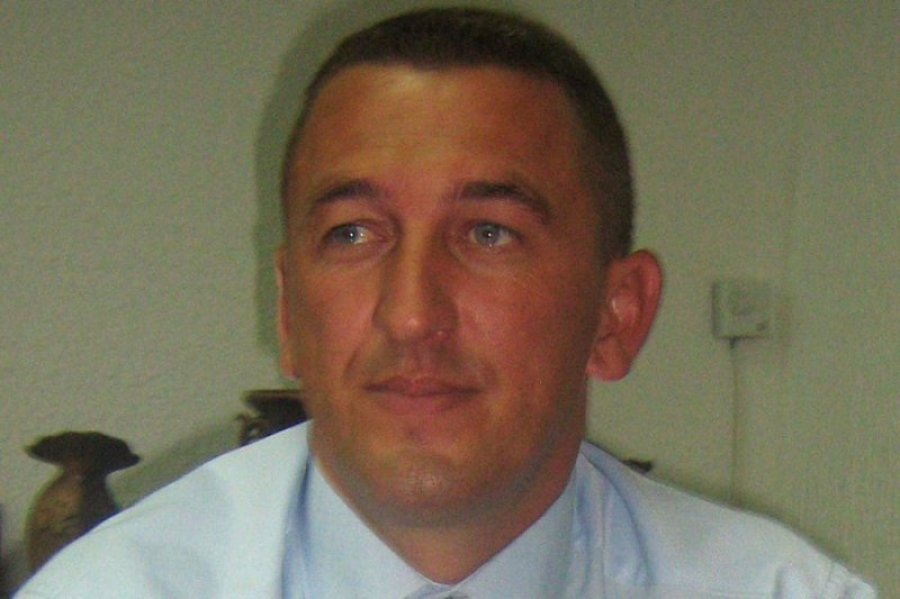 Interview for IBNA with the Serb political representative, Minister of Labor and Social Welfare, Nenad Rasic, given to our journalist, Tinka Kurti
What do you think of the possibility of the integration of Serbs and the shutting down of parallel structures?
So far, we haven't had a concrete plan and perhaps the will for the integration of these Serbs. Now that negotiations between Pristina and Belgrade are taking place, I think that it's a good chance.
In the last local government elections in Kosovo, 9 communes have been won by the Serbs, the largest party has won 10 communes, while the second biggest one 9 communes. How will this affect the position of Serb citizens in Kosovo?
We expect this to have a good effect, but it's not a big political force if compared to the Democratic Party of Kosovo and Democratic League… The number of communes that have been won may be the same, but we know what communes we're talking about. These are small communes, secured through Ahtisaari's package in order to assure more rights for minority communities. As far as general elections are concerned, the power of the vote will be measured and not the number of communes. Nonetheless, these communes will be led by Serbs, who have won free and democratic elections of the latest local government elections organized by the Republic of Kosovo and this is a very important democratic element which must be followed in order to build a joint cohabitation.
How do you see the efforts of Serb politicians for the creation of a Srpska Republic in Kosovo? Is there a danger for this?
I don't think we must worry for such thing and we must not have make gloomy forecasts on this. This is a concern which has come and reactualized following the talks in the second round of negotiations between Thaci and Dacic and the declaration of one of the Serb candidates. They must be more careful now and I think that this will happen. I personally see the creation of a Srpska Republic in Kosovo as impossible, especially in this phase, when elections have taken place and Serb citizens have come out to vote. This shows that the integration of the north must be done. They must deal with the real problems of the citizens, with their local problems and find solutions for them. They must not aim for European policies, but local ones. The declarations of those Serbs are against constitutional order and are emotional reactions for which I believe that they will be overcome and that they will accept all institutions and laws of Kosovo.
Namely, what policies must be followed by Serb leaders elected in these local elections?
I would ask from Serb leaders to cooperate with the institutions of Kosovo as much as possible. Institutions of Kosovo and Serb leaders must be clear about the fact that there's only one way toward development and that this is cooperation. Through cooperation, we can solve practical problems that Serb citizens in the northern part face. Meanwhile, Association of Serb communes will be a mechanism which will deal with local issues.
In the past few days, we've seen the opening of "Bugujevci" exhibition in Belgrade with photos from the massacre of Podujevo caused by Serb paramilitary forces. Besides those who survived the massacre, present in the exhibition was also the prime minister of Serbia, Ivica Dacic. How do you comment his act?
This is a very positive action by the Prime Minister of Serbia. The good relations amongst states are built through mutual trust and his visit shows that he's willing to gain trust, as trust must be deserved. It's necessary to face the past and this has been a step toward this. I believe that each one must assume responsibilities over what has been done including war crimes. I believe that those who have perpetrated crimes during the war must face justice. But, the visit of Mr. Dacic in that exhibition is a very good behavior on his part. This is an incontestable sign which gives way to more cooperation between Serbs and Albanians. This is the most necessary thing in this phase.
Do you think that Mr. Dacic is obliged to apologize for the crimes committed in Kosovo on behalf of his state, given that he was spokesman of Slobodan Milosevic?
I believe that this is a personal act on his part. I believe that institutions of Serbia must sometimes apologize. I'm convinced that apologizies must come, but this may need time. Meanwhile, we cannot minimize the importance of the participation of prime minister Dacic in the exhibition opened in Belgrade. He wanted to show his readiness for cooperation and his visit there is a proof for this.
Interviewed by Tinka Kurti