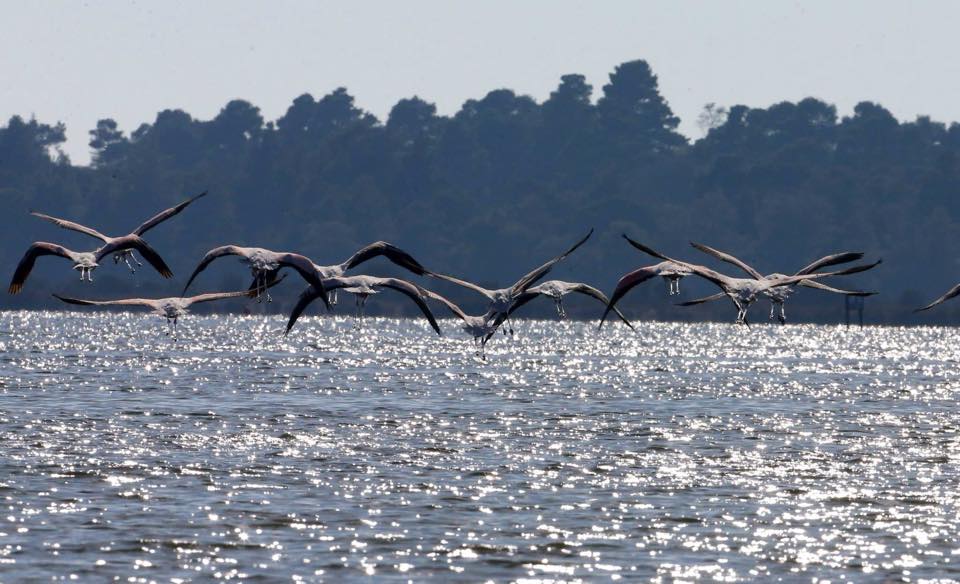 Tirana, 21 July 2015/Independent Balkan News Agency
The Dalmatian pelican is a rare species in Europe. It is found in the Divjaka National Park.
Recently, great care has been shown for the preservation of this rare species and its reproduction. Therefore, the number of Dalmatian Pelicans of the Lagoon has grown by 48 new birds from 47 breeding couples.
Experts in this park say that coefficient 1 for each couple is considered high.
Last year, 37 breeding couples gave birth to 21 birds, with a coefficient of 0,56.
The care shown during the winter and their preservation from wrongdoers gave this result.
The Divjaka Lagoon has a specific nature, where sea and forests are close to each other. One other feature of this environment also relates to the rare species of birds that grown in the Lagoon of this park.
But, recently there's a growing number of Albanian and foreign tourists, which according to experts, is a cause for concern for this pure area, where the pelicans that you see on the photo, have found a refuge.
Pelicans grown in their island and do not allow anyone to come nearer than 100 meters to them. But the personnel of the park doesn't have the necessary sophisticated means to observe in distance.
Last July, Minister of Environment, Mr. Lefter Koka inaugurated the start of the works of the project for the Rehabilitation of the Divjaka Karavasta National Park.
This project aims at improving the infrastructure for the preservation, management and information of the visitors of this Park.
The project foresees the opening of 20 km of new trails and their preservation with the aim of enabling visitors and firefighters to pass.
The park will have 3 watch towers to enable tourists to observe the birds and among them, the Dalmatian Pelican, one of the rarest birds of the Albanian nature. /ibna/