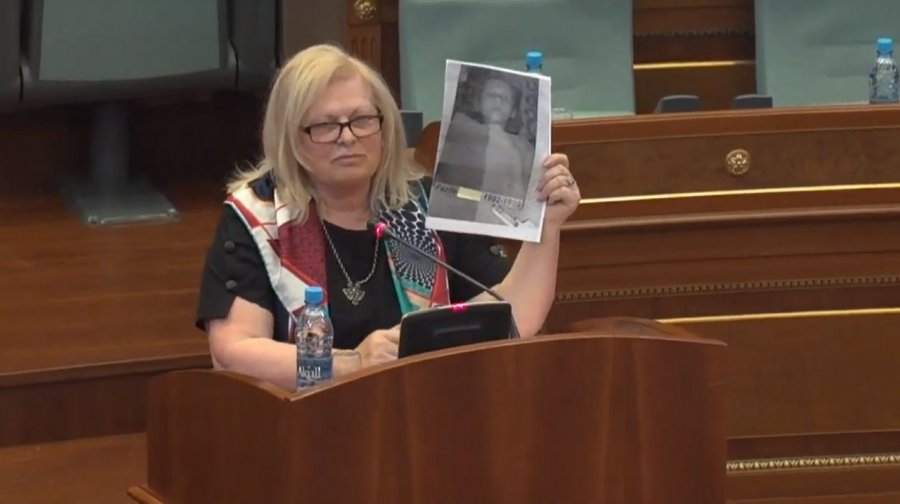 Parliament in Kosovo on Thursday adopted the resolution on "genocide, crimes against humanity and war crimes committed by former Serbian regime in Kosovo".
During this sitting, PDK's lawmaker, Flora Brovina has shown a sad photo with Serbian soldiers who appear to be raping an Albanian woman during the last war in Kosovo.
The photograph sparked reactions as several media outlet claimed that this photo was not taken during the last war in Kosovo and that it was taken out of a porn movie.
Politicians and analysts in Pristina accused the MP and human rights activist of being manipulated by Serb secret services. On the other hand, the MP said that the photograph is genuine and that she knows where this rape has taken place.
"I'm sorry, but this is not true. I know where this has happened and who has given it to me. I know the family and I know the person who was raped. I have taken permission to make it public", Borovina said.
Meanwhile, Mrs. Brovina is expected to testify in front of investigators today. /ibna/