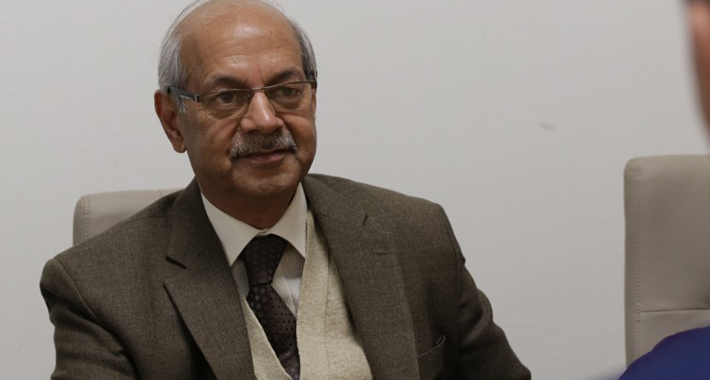 Ambassador of the Islamic Republic of Pakistan to BiH Muhammad Khalid Rao said in an interview for BiH media that Pakistan and Bosnia and Herzegovina have very good bilateral relations, focusing on cooperation in international forums, economic cooperation, as well as in various fields such as defence, education, tourism and culture. He added that there is room for enhancing this cooperation.
The Ambassador stressed that Pakistan wants to strengthen relations with Bosnia and Herzegovina in all sectors, as BiH is an important country in the Balkans.
He referred to economic cooperation, citing that the recent World Bank's Ease of Doing Business 2020 ranked Pakistan at 108th out of 190 countries in the world, which is an improvement from the country's 136th position last year.
"This shows a significant improvement, and businessmen from many countries have more confidence in investing in Pakistan because of the business environment the country offers", said the Ambassador, calling on BiH investors to seize the various opportunities of such an environment in Pakistan.
In the interview, the Pakistani Ambassador also addressed the increasing influx of migrants to BiH, including those from Pakistan, saying they were economic migrants who came to BiH after paying thousands of dollars to smugglers and have travelled from one to three years. These people, he notes, do not want to return to Pakistan.
As he confirmed, the Embassy often tries to contact migrants accommodated in reception centers and assist them with their voluntary return to Pakistan. In the recent past, 51 Pakistani nationals have been returned to the country with the assistance of the International Organization for Migration (IOM).
In addition, the Embassy supports the transfer of deceased Pakistani nationals and eight bodies have been transported to Pakistan so far.
The embassy called on the relevant ministries in Pakistan to engage in breaking the smuggling network and to step up surveillance at the Pakistan-Iran border to stop human trafficking.
"We understand the gravity of the situation and we hope that the international community will continue to assist in providing humanitarian aid to migrants and find an appropriate solution to this issue", said Ambassador Muhammad Khalid Rao./ibna