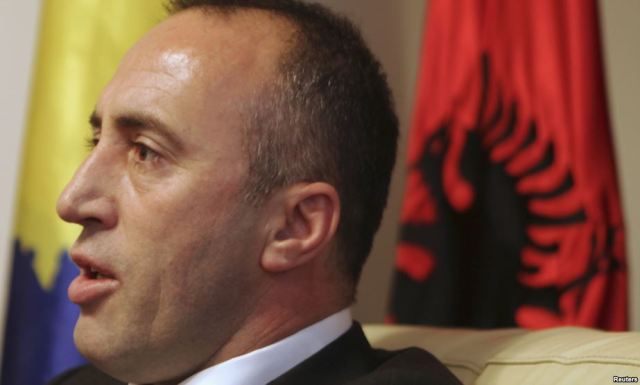 Former Prime Minister of Kosovo, Ramush Haradinaj has benefited a conditional release from a French court.
The decision has been taken on Thursday after Serb authorities sent a request for extradition and a motion for his release made by Haradinaj's defence attorney, Arianit Koci.
The defence lawyer said that this motion for Mr. Haradinaj's release is "based on the ruling of the Tribunal for War Crimes in former Yugoslavia, which has handled the claims of the Serb authorities".
But, this release restricts Mr. Haradinaj in his movements. He cannot return to Kosovo, but he would have to stay in France and appear twice a week at the police station.
The court decision comes two days after the Serb Ministry of Justice delivered to the French court a motion to extradite the leader of the Alliance for the Future of Kosovo.
Serb authorities claim that war crimes have been committed at the end of the 90's in Kosovo against non Albanian population and that they have raised fresh charges that according to them, are based on new evidence, which have not been made public, but which have not been submitted during his trial in Hague, when he was acquitted.
Ramush Haradinaj was arrested in the airport of Basel by French authorities based on an international arrest warrant issued by Serb authorities for "war crimes during the war in Kosovo".
The French court decided to keep Haradinaj in jail these days until its decision to grant him a conditional release.
Alliance for the Future of Kosovo said that it was surprised by the decision of the French authorities in preventing its leader from returning to Kosovo.
"We believe that the decision to keep him in France is not justice. We appeal to French judicial authorities to speed up the procedures and end and security measure that Haradinaj has been subject to, given that he was acquitted of all charges for war crimes in the International Tribunal for War Crimes in Former Yugoslavia", the reaction of this party says. /balkaneu.com/