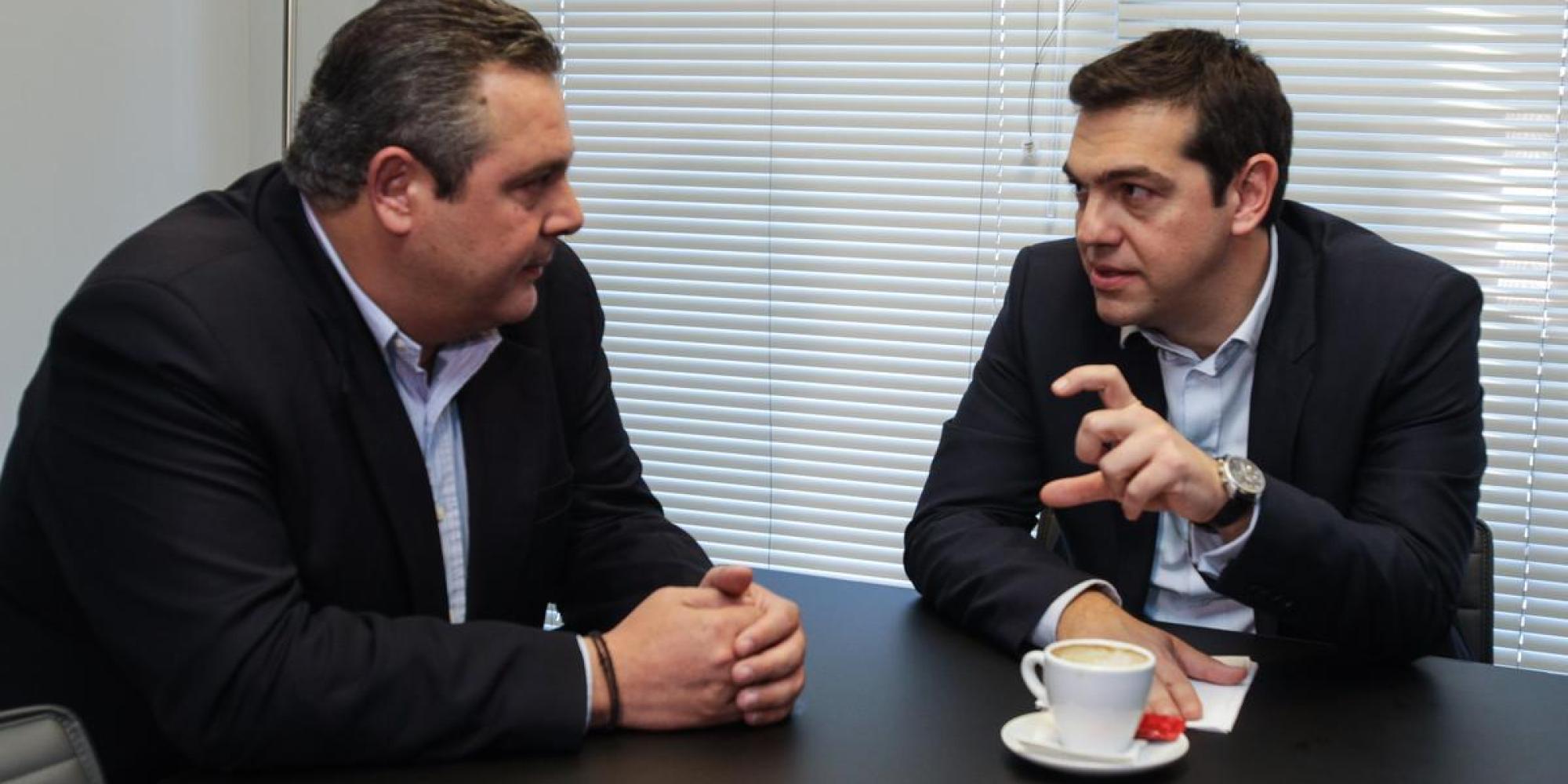 The effort to resolve the fYROMacedonia name dispute appears to be putting the Greek coalition government under strain, with the political landscape having become particularly volatile following recent developments which saw the ruling SYRIZA – Independent Greeks (ANEL) parliamentary majority drop to just 152 MPs.
As latest opinion polls show the government's name-change agreement with fYROMacedonia is proving unpopular with the majority of the public, right-wing ANEL are feeling the pressure, as their ratings drop well below the 3% threshold for entry to parliament, according to latest surveys.

ANEL party leader and Defense Minister Panos Kammenos made contradictory statements this week with regards to the fYROMacedonia name-change deal.

At a press conference

on Tuesday

, Kammenos said he will try to block the name-change deal, which he dubbed "bad" for Greece. Kammenos reiterated that the agreement must be approved in Parliament with an enhanced majority of 180 MPs. Otherwise, he said, the Greek people must decide, either in a referendum or an early election.

However, in a televised interview later on Tuesday, he said that Prime Minister Alexis Tsipras has his full support. "The "expiration date" of the Greek coalition government is September 2019", Kammenos added.

The government said via spokesman Dimitris Tzanakopoulos that there is no constitutional obligation to put the agreement to a supermajority. However, Tzanakopoulos left open the possibility of it being put to an increased majority vote, as per the demand of Panos Kammenos.

"…Mr. Kammenos's proposal, which is a political proposal, will be the subject of discussion and consultation within the government when the time comes to make the necessary political decisions," the spokesman said during a press briefing session.

Latest developments are forcing the government to rethink its strategy, with analysts predicting that the repercussions will of the name-change deal with be downplayed and attempts will be made to change the agenda in coming weeks. However, this may prove difficult as government MPs have been heckled publicly by protestors, especially in northern Greece, and the issue continues to dominate headlines in the local media.

Recent developments have also served to fuel speculation that an early election may be on the cards. Analysts estimate that Prime Minister Tsipras might decide to go to the people if the name-change agreement clears a referendum in Skopje, set to go ahead mid-September.

New Democracy leader Kyriacos Mitsotakis wrote on twitter that "the only thing that is left now is for the Prime Minister set a date for the election". Democratic Alliance leader Fofi Gennimata also reiterated her call for an early election…. / IBNA
Main Photo (File): ANEL head Panos Kammenos (L) and Greek premier Alexis Tsipras (R)