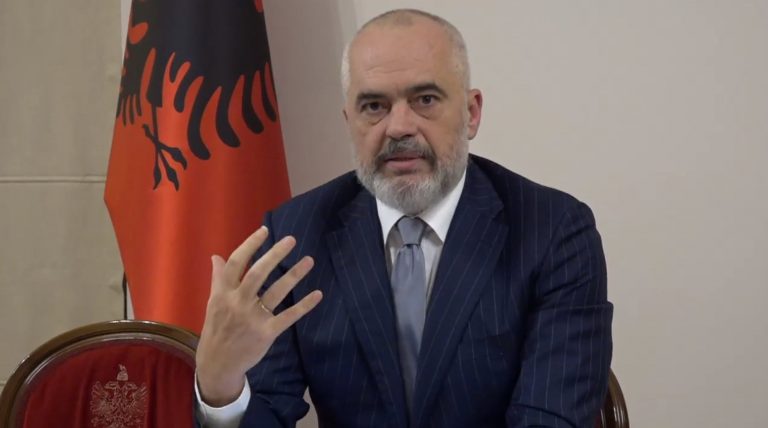 Albanian Prime Minister Edi Rama stated today from Vlora that "there is no agreement with Greece and there can be none without the approval of the President".
Asked about the President's statements on this issue, Rama said that "I am convinced that the President knows very well that he is wasting it, because if there was an agreement, the President would certainly know this".
"There can be no agreement without the President's approval. I will repeat it once again for those who want to hear and for those who fall victims of people who do politics "to dig up things", that there is no agreement", Rama said.
The Prime Minister stressed that "negotiations with Greece have been interrupted by the regime change in Greece".
"The negotiations were terminated without any conclusions and with the new Greek government, which is not as new as it was all this time, we have not resumed negotiations. This means that we have absolutely no agreement at the moment. The confusion through a statement by the Greek Prime Minister to the Greek parliament has nothing to do with Albania, but has to do with the notion of the right to extend to 12 miles, where the ground allows. In the region between us and Greece this is not possible", Rama said.
He went on to add: "It's really a funny story and at the same time embarrassing for those who feed it".
"There is no way to reach an agreement when there are no documents, no signatures, stamps, procedures. The agreement goes from the negotiating team to the government, from the government to the President, the President said he would take it to the Constitutional Court and then vote in parliament. It's not possible. Anyone who buys this is a complete corpse", Rama said. /ibna