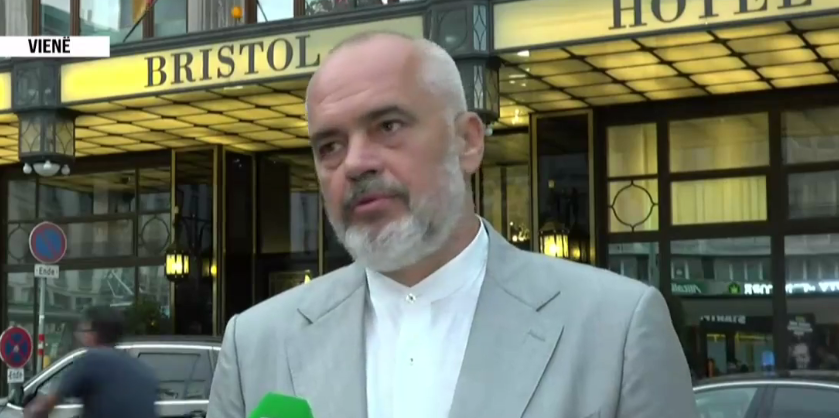 "Our foreign policy is zero problems with our neighbors, but not by hiding problems", Albanian Prime Minister Edi Rama said on television, speaking on the issue of maritime demarcation with Greece.
Edi Rama said that "I am in favor of an agreement with everyone, not only with Greece". "We are not talking to Greece, Greece is one of Albania's strategic partners. We have Italy, Turkey, Greece, three defined strategic partners and the EU and the USA as strategic allies. I am in favor of an agreement between Kosovo and Serbia, for a greater agreement between all the Balkan countries. "Zero problems with the neighbors, not by hiding the problems, not by doing foreign policy, pretending we do not understand or making a deal that gives away territorial waters as if you were giving away your personal waters", Rama stressed.
He went on to say that "we want to return to the normality of serving national interests in relation to international conventions".
"The 2009 agreement is ridiculous, it is the personification of the weakness of the fishermen's association that governs. Unreasonable agreement. "If you have a look at the records of the documents that the negotiating team of the Greek side had and the letters of the grocery store from our side, you will understand who the fishermen's association is", Rama said.
"Albania's foreign policy was done with the method: hide it and pretend it is not visible and take off your underwear under your pants; that ended with my arrival in power. Today, with the arrival of this government for 7 years, Albania has a foreign policy. Albania today, thanks to us, not to the fishermen's association, is leading the OSCE, something that was previously unthinkable. "Not only does it lead, but it also has a great reputation", Rama said.
He stressed that he pursues a decent foreign policy where Albanians sit at every table without complexes, knowing their country, and no one can deny its position; this had not happened before.
He went on to say that "the Socialist Party (SP) is the only political party in Albania and the Albanians, from the established and traditional parties, that has never played with the national interest".
"Our side is extremely prepared to carry out this test with dignity. From the Greek side, we found a very constructive approach of the new government regarding the Albanian-Greek relations; how the leveling of the problems of the past should really be, which was a result of the fact that we did not follow the policy of that time, but we made a change in the line of conduct", Rama said./ibna