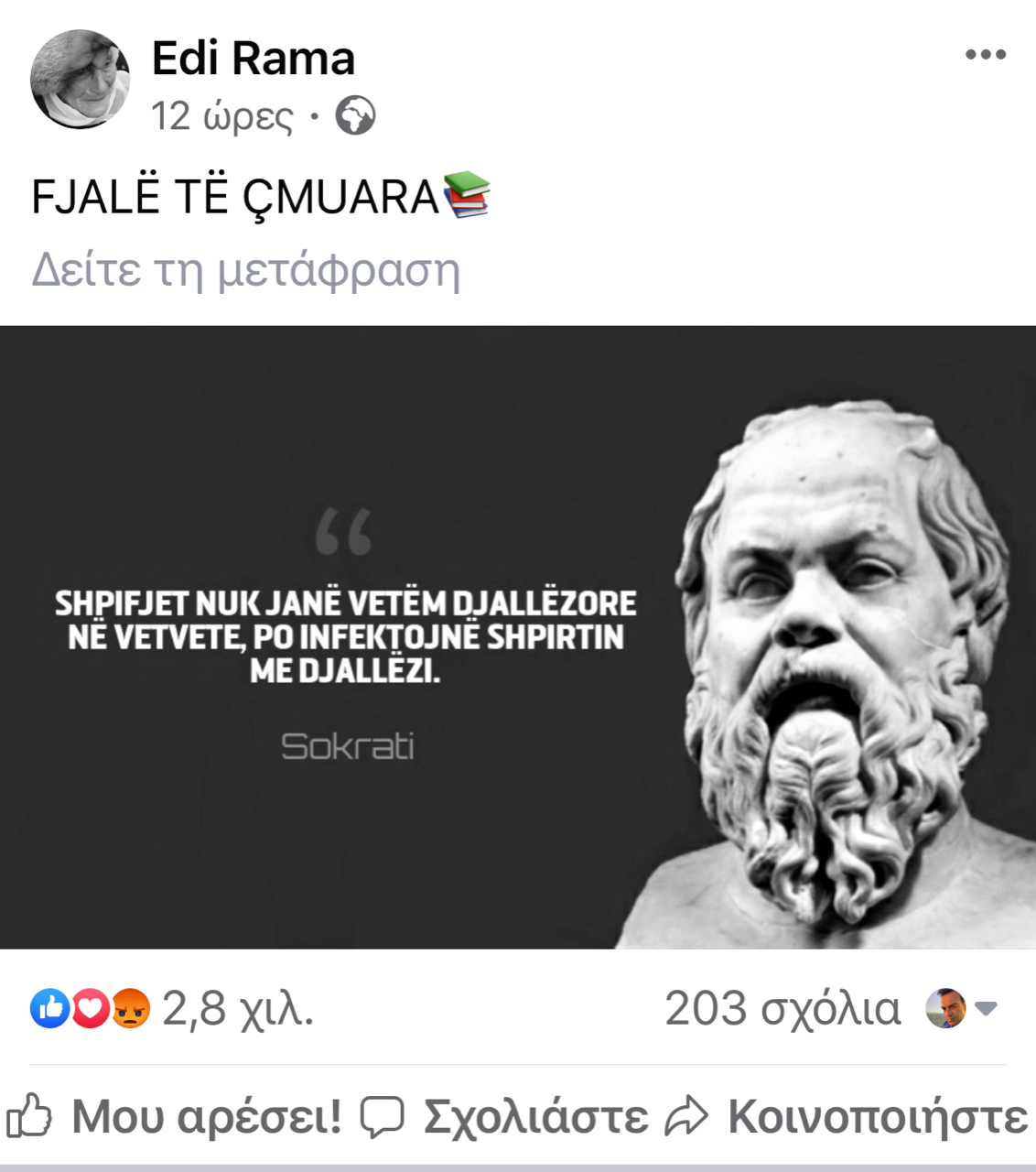 Albanian Prime Minister Edi Rama cited a quote by the Greek philosopher Socrates on defamation, an issue that sparked a heated controversy last week following the voting of the anti-defamation bill in Parliament.
Taking to Facebook, Edi Rama, with the caption "Valuable Words" posted some words of the great philosopher and his opinion on defamation.
"False words are not only evil in themselves, but they infect the soul with evil", was the quote Rama posted on his Facebook page.
Not long ago, Parliament approved a package of anti-corruption measures, which Rama said would not be implemented immediately because, as he believed, President Ilir Meta would return them and not sign them.
The bills that were tabled, debated upon and passed by Parliament, sparked strong reactions and protests from journalists and the press association both within Albania and beyond. /ibna