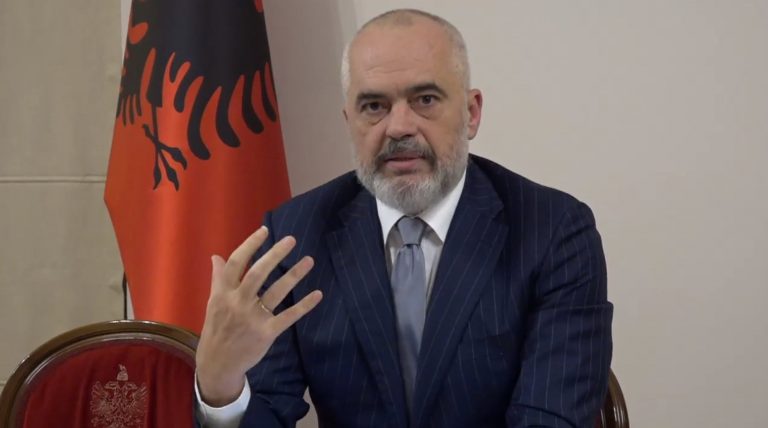 Albanian Prime Minister Edi Rama once again defended the idea of ​​the Balkan mini-Schengen, saying such a proposal would mean the abolition of the border between Kosovo and Albania.
According to him, the first idea for the Balkan Schengen came from the former Prime Minister of Albania Fatos Nano, while he added that Rama himself brought it back as an idea. He again criticized Kosovo for refusing to participate in regional discussions in the Balkans on the issue.
"I brought it back because the conditions were right. They did not accept it. The Schengen region means the abolition of the border between Albania and Kosovo, but by the time they find out in Kosovo, years will have passed and Kosovo and the Albanians will have lost time", Rama told EuroNews Albania.
Rama said that for Kosovo, dialogue with Serbia should be a priority both economically and socially.
"For me, the future of Kosovo without the courage and determination to end the dialogue is bleak, not only in terms of independence but in terms of the opportunities that can be put forward to take Kosovo to another economic and social level", he added.
Rama again refused to talk about Kosovo Prime Minister Albin Kurti. He said he would do so after the April 25th elections in Albania./ibna