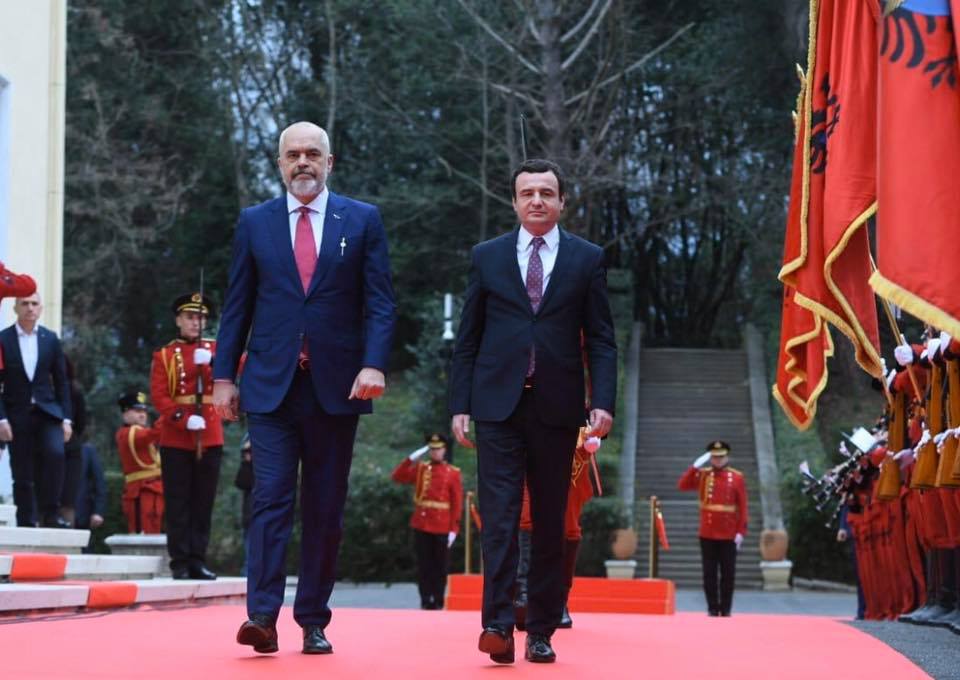 Albania and Kosovo will hold a joint meeting between the two governments in the town of Shkodra in late March, according to Albanian Prime Minister Edi Rama, at a joint press conference with Kosovo Prime Minister Albin Kurti.
Edi Rama stressed that Albania supports Kosovo's fight to promote the process of its full recognition and confirmation as a sovereign and democratic state, in all cases in relation to all states and institutions.
At a joint press conference in Tirana with Kosovo Prime Minister Albin Kurti, Rama said they agreed to hold a joint meeting of the two governments in late March.
"We have had with the Prime Minister of Kosovo an open, important and intense communication about where we are and where we want to lead our relations, aiming at a new speed in terms of co-operation in all areas and in finding a full commitment and readiness for a full and mutual start of preparations for the two governments to meet immediately", Rama said.
The gap between the two meetings, Prime Minister Rama continued, obliges us to make the meeting as productive as possible in all areas, while between the two meetings there will be an interstate committee with ministers and representatives of the parliamentary committees, in order to observe the progress of decisions and agreements resulting from the meetings.
Rama stressed the need to create a common space that guarantees the free movement of people and goods.
"For me, unless we first realize the need for full and free movement of people and then the free movement of goods, capital and services, we have not fulfilled our duty to the future and to our people. We must be ready and clear at every step to remove the borders between the two states and to make the separate space of each state a common space of interaction, co-operation and development", Rama said./ibna