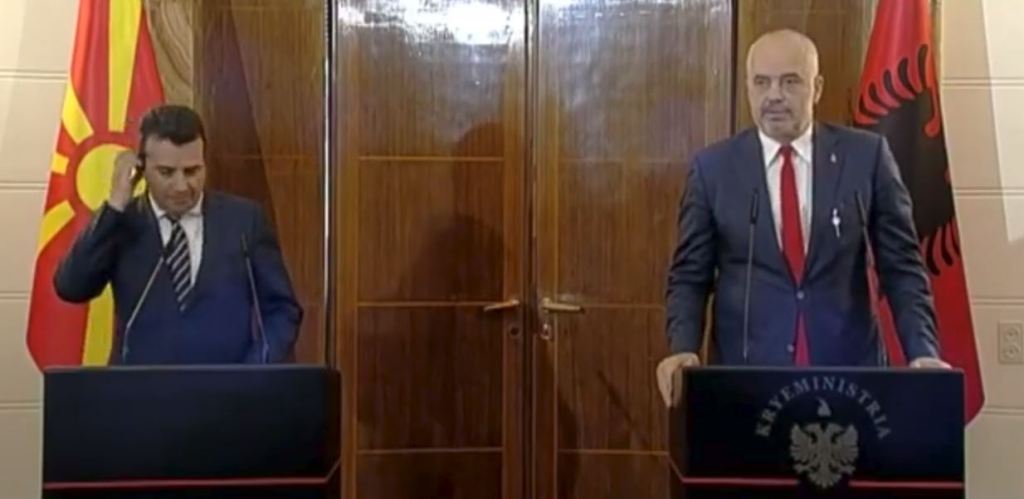 Prime Minister of North Macedonia, Zoran Zaev was in Tirana today as part of an official visit in the country.
After a closed-door meeting with his Albanian counterpart, the two senior officials gave a news conference where PM Rama thanked the Prime Minister of North Macedonia, Zoran Zaev about the application of the law on languages in this country. According to Rama, the application of this law has given way to a much needed harmony in this country.
"Meanwhile, Zaev thanked Albania for the support given to North Macedonia in its NATO integration process, while considering 2019 as an important year as far as the integration of both countries is concerned.
"It's very important that our two countries receive an invitation for the opening of accession talks with the EU and we hope that we will be successful in this".
Meanwhile, Zaev also commented the latest political developments in Albania, bringing the experience of his country, where debates between the two sides are very strong.
Experience has shown that dialogue between government and opposition is the way forward. This is the path that all Balkan countries should follow. We come here as friends. 21 months ago I was also in opposition, but I have never told EU members that we're against the opening of accession talks. We're your friends and we only wish the best for you. After the meeting with PM Rama, we're ready to intensify cooperation", said Zaev during the conference.
Both prime minister praised the excellent cooperation that the two countries have, while vowing to intensify it even more./ibna/