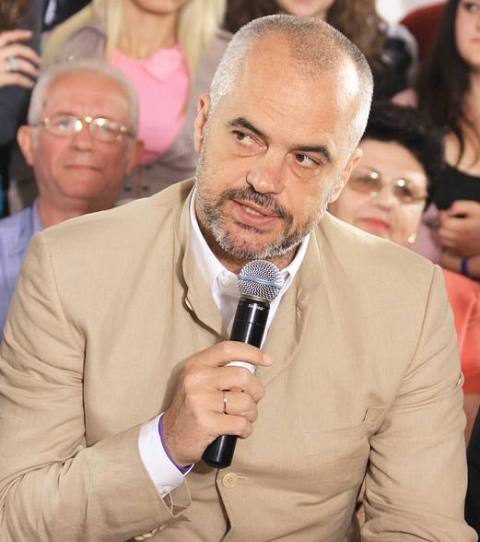 Kamez, June 11, 2013
"Berisha doesn't use your vote to help you, but to divide the people", declared today the leader of the Socialist Party, Edi Rama during a meeting with voters in Kamez.
"Why must your children suffer the current situation? This is the question that I address to those parents who vote for Berisha and the DP, a family party which only works for itself. I encourage you to leave regional divisions aside and to defend the interests of your family, community and country", said Rama.
In Kamez, Rama reminded to the inhabitants of this area about the promises that the Democratic Party has made during these years. "Where are the legalizations? Where's the document that makes you an owner of the capital that you have invested. You don't have it, because nobody is planning to issue it to you", said Rama.
"To Prime Minister Berisha, you're not people, but mere voters, to which he lies. I'm not telling democrats to become socialists. The Democratic Party is a national asset which has fallen in bad hands at the moment, like Havel, the greatest hero that defeated communism, would say", said Rama.
"This is not a battle between Berisha and Rama, but a battle between destruction and renaissance", concluded the leader of the opposition during a meeting with voters in Kamez. /ibna/