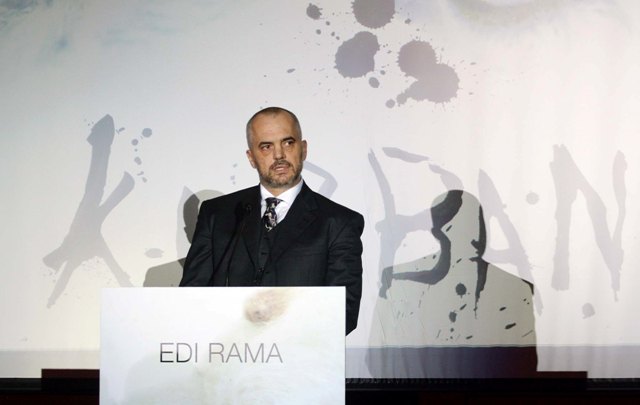 Tirana, June 19, 2013
In a meeting with journalists about his book "Kurban", the leader of the Socialist Party, Edi Rama said that while writing this book, he has been truthful to himself and the others.
He said that writing is not a closed chapter for him, as he will write again.
As far as the portrait of Ilir Meta on that book is concerned, he said that there are truths, stressing that at the moment that he wrote those things, he has felt them, but he also said that there were also feelings of friendship.
According to him, if the portrait of Ilir Meta is well analyzed in the book, then one can realize the events that followed.
Rama said that "Kurban" was no accident, but part of a path which will continue.
Asked byjournalists as to whether SMI will control 40% of the power, the head of the SP said that there will not be divisions of the power, but that the power will function as a whole.
"Kurban" has been translated in Turkish and it's soon expected to be translated in Italian. /ibna/