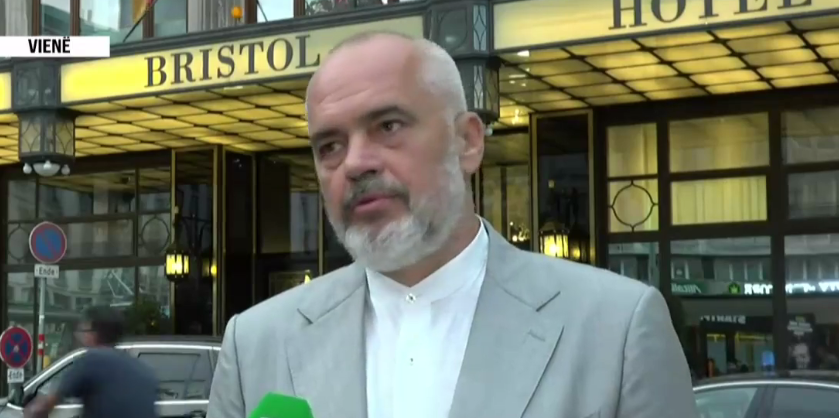 "The extension of the Greek border to Albania is nonsense because the 6-mile extension announced by the Greek Prime Minister is not an extension in the territorial waters of Albania, but is the exercise of the right of the 1982 International Convention on the Law of the Sea, a right which Albania has exercised without asking permission from Greece", said Albanian Prime Minister Edi Rama in an interview with "Top Channel".
He clarified that the statement of the Greek authorities has nothing to do with the agreement with Albania, emphasizing that Greece will not "swallow" the Albanian territorial waters, but that the neighboring state is simply exercising the right deriving from the Convention on the Law of the Sea, adopted in Montego Bay in 1982.
"Albania is also expanding. The maritime border between the two countries is not like a fence between parcels. There is an intermediate area between the parcels and the extension to this area is a right deriving from the contract. It has nothing to do with the agreement, we have discussed it in the past and we are ready to discuss it today. No one, neither Greece nor Albania, says they can not exercise this right. How can we say that the road between sidewalks is not part of our right to stay there?" Rama wondered.
"We have discussed extensively with the Greek side in the past. We are ready to continue today, but this has nothing to do with the agreement. The agreement does not even need to include this issue and no one on the other hand can say that you can not exercise this right which has nothing to do with it. It is like saying, we are here on one side of this space, the sidewalk is on the other side and in the middle is the road. The road in the middle is not part, for example, of our right to stay here or the right of the other party to stay there, but it is part of the right of those who walk there. The same goes for the sea", said Albanian Prime Minister Edi Rama. /ibna