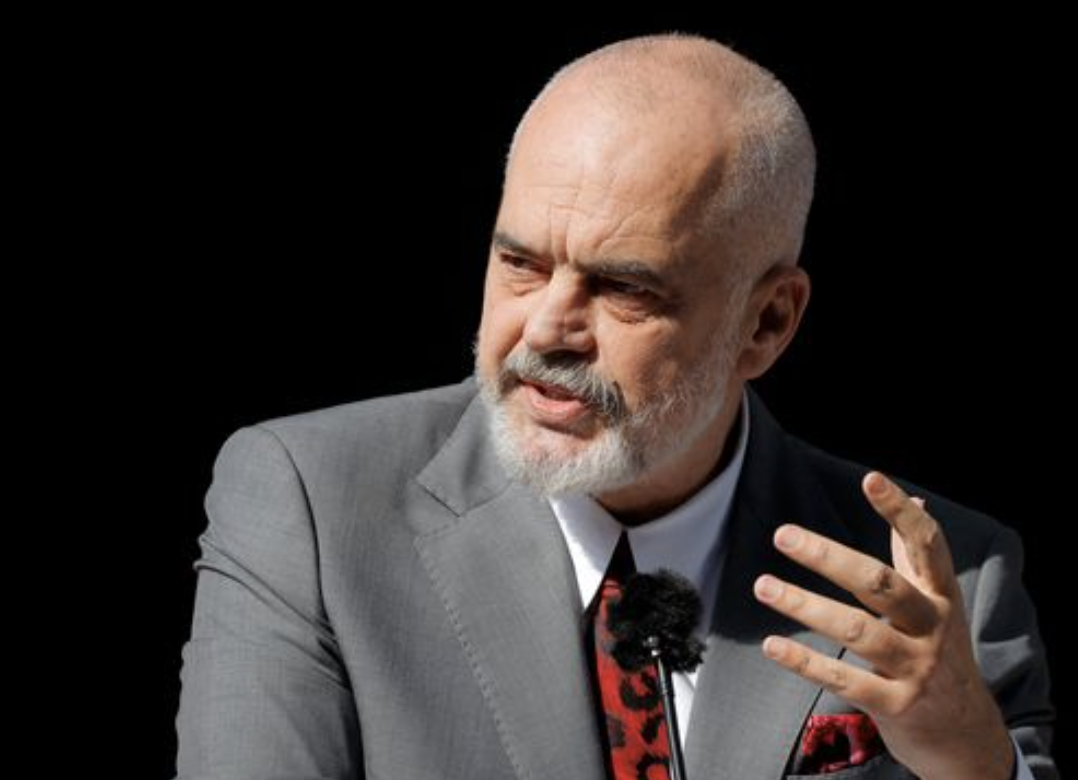 We are like Afghans, but the Afghans of Europe, Prime Minister Edi Rama told Jan Puhl in an interview with the German newspaper Der Spiegel, where he talks about housing hundreds of refugees from Afghanistan, the disappointment of the European Union and the fact that Merkel's absence will be felt as she had a vision for the Balkans.
Responding to the hosting of Afghans in Albania, Rama said that "now there are about 1,000 Afghans and the Americans are still bringing. We can take up to 4,000. These people were against the Taliban and served NATO troops, for example as translators. We must not let them down. They will stay until they get a visa to the US. The procedures will take a long time.
Asked why Albania agreed to host Afghan refugees, he noted that "we could not refuse! The Albanians' code of honour dates back to the Middle Ages. Hospitality plays a central role and this is still true today. "Your home belongs to God and friend", says this code of honour. This is not just for that friend you invite, for all those who knock on your door. Traditionally for us it is impossible to turn anyone away. That is why Albania was the only country after the Second World War that had more Jews than before it started.
Asked whether citizens support this government decision to host Afghans, he replied that "we are divided about everything in Albania and sometimes we don't agree on what time it is. But our parties do not differ on this issue. We had half a million refugees registered during the Kosovo war. In recent years more than 3,000 Iranians have come to us, members of the opposition who have been brutally persecuted. We are like Afghans, but the Afghans of Europe. Our country was completely isolated under Enver Hoxha's regime, not even part of the Warsaw Pact. At the tipping point, all institutions collapsed and the country was like a civil war. At that time many ships were filled with people and sailed to Italy. We lived to be refugees."
Commenting on the reactions from EU countries to the immigration policy and whether it will fuel right-wing populist parties, Rama noted that "our openness is a great legacy and many should be the ones to learn from it. We are also a NATO member country, except that Albania's military contribution is not large. But many believe that we can help in other ways. NATO is a community of values. We simply cannot turn our backs on these moments. It is shocking how the far right is now dictating the debate on migrants in many countries, especially the rich ones."
Asked why by 2018 Albania had not agreed to the construction of refugee reception centres, he said, "we did not want to become a place where the EU would gather unwanted refugees. Otherwise we would have had to put ourselves at the service of an anti-immigration policy of really rich countries. We did not want that."
Asked whether he was disappointed with the progress towards EU membership, Rama noted that "we were not disappointed, but we became more realistic. We have idealised the EU, we continue to be one of the most pro-European countries on the continent. But today we know better how the EU works. We are learning from Europe how to build a transparent and democratic state. Europe has the knowledge and it provides us with it. This is also a value in itself. Membership happens when it happens. It is quite clear to me: we were the last to abandon the idea of communism and we will be the last to abandon the idea of Europe. One can question the Vatican, but not God. The idea of a united Europe is God."
Asked what kind of relations he wants with the US, he replied that "during the communist period we were told that the US was the embodiment of evil. But we became fans of America. Albanians today are more American than the Texans themselves. Fortunately, we do not have to choose between the US and the EU. We want a good relationship with both," Rama noted.
Answering whether he will miss Angela Merkel, Edi Rama said that "Emmanuel Macron is often more sincere than many other politicians who hide behind beautiful promises. It was Merkel who saved the honour of the continent back then. Europe would have lost the splendour of its morality if it had closed our borders. We will miss Merkel very much as she had a vision for the Balkans," the Albanian Prime Minister concluded in his interview./ibna