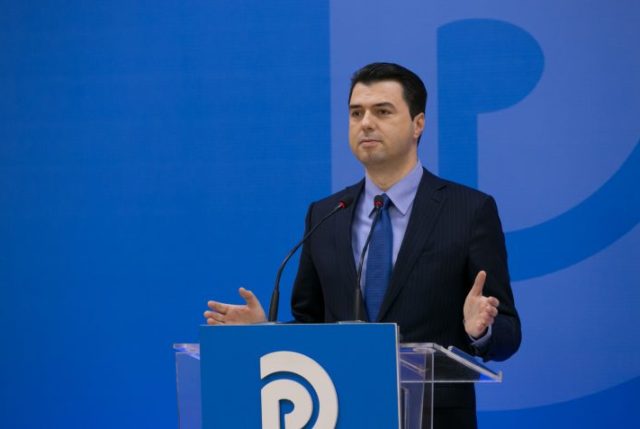 Leader of the Albanian right wing opposition, Lulzim Basha has accused the socialist Prime Minister, Edi Rama of governing to enrich a handful of clients who are close to him.
Mr. Basha's declaration comes a few hours after parliament, with the votes of the left wing, postponed the application of the law for the removal of casinos from the country's urban areas. This bill which once again postpones the removal of casinos, came four years after Mr. Rama announced his plan to move casinos away from cities.
"We all remember how this prime minister came in power and swore that he would end casinos. We all remember operation against gambling activities, when he engaged 6 thousand police officers and announced victory against gambling. In order to finalize this show, he drafted a law that took gambling activities outside residential areas. But this law has not been applied for three years and now it has been postponed for another two years. There is only one reason: Operation against gambling activities had only one scope-put the gambling industry under the control of Edi Rama's relatives and clients", Basha said in today's appearance.
Basha accused Rama that now that he controls all gambling activities in Albania, Edi Rama is no longer interested in removing them, shutting them down or monitoring gambling activities.
Meanwhile, he added: "Gambling activity in Albania has a turnover of around 600-700 million USD a year, which are now under the control of Edi Rama, his relatives and clients. Out of them, only 150 million USD are officially declared and taxes, while the rest goes in the pockets of Edi Rama and his undeclared clients", Basha said adding that according to him, this is a sheer scheme for personal games.
For Mr. Basha, "this is the governing scheme of Edi Rama's governing: rip off poor people and reward a handful of rich clients".
He warned that "this rip-off that Albanians are suffering is not going to stop until Edi Rama leaves power" and promised that "in 2017, together, we will bring back power and public money to the citizens". /balkaneu.com/