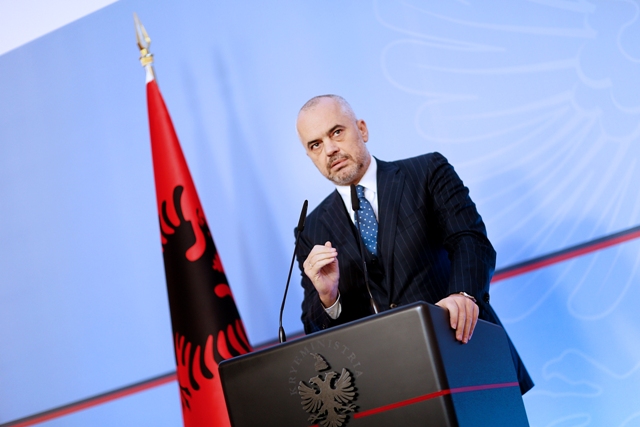 Tirana, 15 January 2015/Independent Balkan News Agency
The parliamentary select committee for the reform in the judiciary system is expected to take on Friday a decisive step. It will review and approve the draft of constitutional amendments prepared by the group of senior experts, in order to then send it to the Venice Commission for advice.
In contrast to what was demanded and hoped for, the left wing majority and right wing opposition have not found compromise on the approval of amendments. The majority says that the constitutional amendments must be voted by 3/5 or 84 MPs in parliament, while DP experts stick to the idea that they should be voted by 2/3 or 93 MPs. The opposition insists that the voting by 3/5 of MPs doesn't allow the judiciary system to be captured, while the majority says that the application of 2/3 brings the blocking minority in parliament.
Prime Minister Edi Rama, who has become the target of the opposition, as according to it, he is aiming to take all powers under control, has denied all accusations by expressing his conviction that "it's the Venice Commission that will help us with the final report in order to settle all disputes".
Mr. Rama has also answered to rumors about the possibility of a referendum.
Recalling the fact that to pass into this stage 2/3 of the votes in parliament are needed, Mr. Rama said that if the sides agree, then a referendum can be called on this.
"That would be the best and most transparent way for all sides, in order for everyone to have a pure conscience when voting in favor of the amendments in the Constitution of the Republic of Albania, the prime minister and head of majority, Edi Rama, is quoted to have said. /ibna/