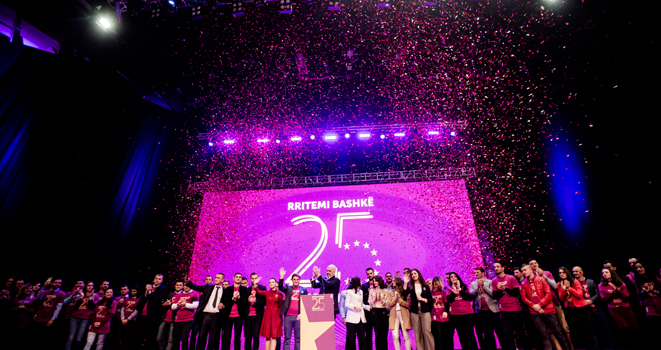 The socialist leader, Edi Rama says that the victory in the June elections this year will be much deeper than in 2013.
The PM says that the SP "is today not only bigger in terms of numbers, but also the party in which Albanians believe the most".
Rama made these declarations in the 25th anniversary of FRESSH (Eurosocialist Forum), which is the SP's youth organization.
The joint chairman of the left wing coalition and former chairman of FRESSH, Ilir Meta was not present in this meeting.
In the long speech that Mr. Rama held, the coalition with Ilir Meta was never mentioned.
What's more, Mr. Rama praised the SP and considered it a big party, implying that it can win the elections without the SMI.
"It is a clear choice between the future and the past. Those who look into the future, have no other choice besides the Socialist Party", Mr. Rama said.
Some say the last developments as clear signals that the coalition is ending and that the sides will not race together in the elections.
If this is a scenario, then the SP hopes that it will win the elections with the Cham party. /balkaneu.com/