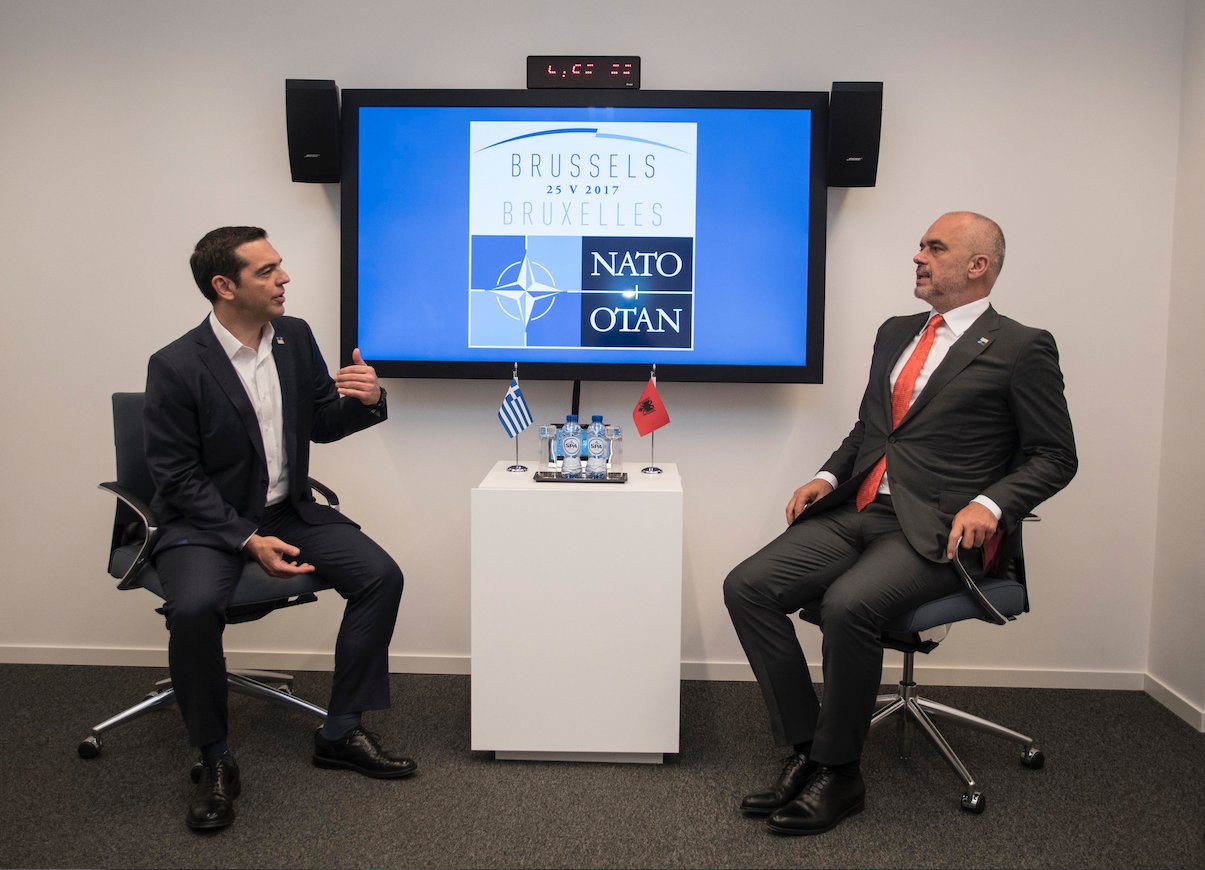 In the framework of the NATO Summit in Brussels, Prime Minister Edi Rama had a meeting today with his Greek counterpart, Alexis Tsipras. Present in the meeting were also foreign ministers Bushati and Kotzias.
This is the second meeting that Rama and Tsipras hold since they took office. They have previously met in the USA two years ago, but never in their respective countries, Albania and Greece.
A press statement issued today by the Albanian Foreign Ministry, says that the two prime ministers underlined the nature and strategic importance of the relations between Greece and Albania and the role of friendship between the two nations as a bridge of peace and stability in the path of European-Atlantic integration of the region.
The two prime ministers also discussed on the progress of bilateral relations and expressed their support about the incentive of the two foreign ministers for a mechanism of intensive consultations with the aim of addressing problems inherited by the past and to further promote these relations.
The sides underlined the special role of the Albanian community in Greece and praised the important steps taken for the social and economic integration of Albanians in Greece.
Prime Minister Rama stressed the need to find solutions for the disputes that exist between the two countries, in line with the best European practices and international law. "Greece has supported us and we would like for it to be a strong supporter in the process of Albania's accession in the EU", Mr. Rama said.
Prime Minister Tsipras expressed Greece's strong support about the consolidating reforms that Albania is conducting and the importance of respecting the rights of the Greek minority in our country.
The sides agreed that concrete solutions with a direct impact in improving the lives of people in both countries will strengthen trust between the two states and will distance us from conflicting rhetoric and disputes of the past. /balkaneu.com/